Wayo Africa Appoint New Representation Agency As They Take Their Business To A Wider Audience Upgrading Their Camps And Experiences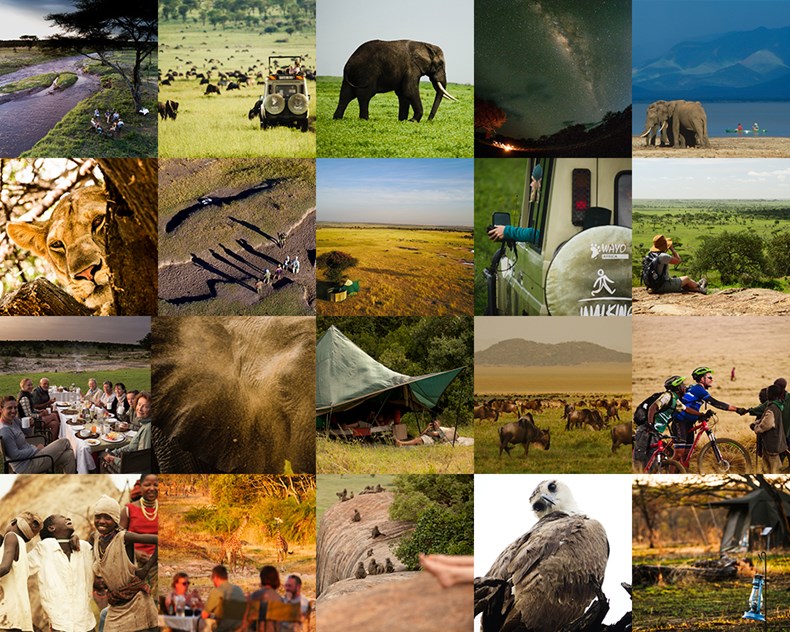 Wayo Africa, the only multi-activity safari company in Northern Tanzania, has appointed Campbell-Bell Communications (CBC) as its representation company marking a new phase in the development of their business.
Famed for their incredible safari activities (mountain biking, kayaking and walking) and extraordinary access within the Serengeti and Northern Tanzania, Wayo Africa is upgrading its Green Camps in a bid to take its unique safari experiences to a new and wider audience.
Wayo Africa offers all the finest ingredients for a life changing safari experience. Every element of a Wayo Safari is hand-picked with 20 years of expertise on the ground. They never compromise and always get the essentials right, comfortable beds, quality bed linen, delicious food, excellent coffee served from your Stanley flask on a rocky kopje as the sun rises. Add in their extraordinary access to private safari areas and perhaps the most important ingredient of all, their expert guides and you have the perfect safari.
Founder of Wayo Africa, anti-poaching guide trainer and National Geographic guide Jean du Plessis commented; 'In a world where technology is taking over, being able to totally unplug and immerse yourself in a truly life changing experience is enriching for the soul. The heart of Wayo Africa is all about this spirit. We encourage you to get out of the vehicle to really feel your safari. Feel the thunder of the Great Migration through your feet. Touch the earth and feel the power of nature. Engage your senses. Live it. We get the right balance - Everything you want and nothing you don't (with a little bit more!)"
CBC will be focusing on developing updated branding, a new interactive website which will highlight the safari journeys you can experience with Wayo and an increased marketing presence within the tourism industry.
With the Serengeti becoming increasingly busy with tourism CBC will be celebrating the fact that Wayo Africa prides itself on being able to offer extraordinary access to private locations such as the closed Black Rhino Zones in and around the Serengeti combined with multi activities. This is due to the fact that Jean and his team also run anti-poaching guide training schools which train many of the National Park rangers and other lodge guides. Wayo Africa also offers a first class DMC service to their clients to ensure every element of their trips is expertly handled.
Experiencing Wayo Africa first hand is key in order to understand and feel what makes their safaris so special. CBC is inviting agents to express their interest on future fam trips, the first is planned for March 2019, by contacting [email protected]