Unveiling The Hattons Lounge in The Beautiful Suburbs of Karen, Nairobi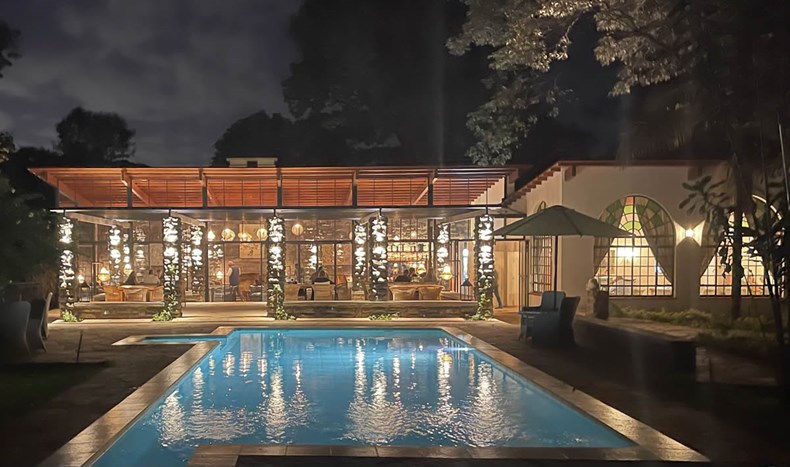 We'd like to introduce you to our new bar and restaurant - The Hattons Lounge - at our sister property in Nairobi, Karen Blixen Coffee Gardens & Cottages. 
The Hattons Lounge is one of the hidden pearls Located along Karen Road, set in what used to be Karen Blixen's old coffee farm estate. Huge mature trees such as Jacaranda, Croton, Bottle Brush, Candelabra Cactus and over 200 species of blooming flowers surround one of the oldest gardens in Kenya.
Nothing beats the ambiance of the Hattons Lounge; from the elegant and stylishly furnished indoor restaurant to the cosy rustic bar with a huge fireplace, wall-wall windows with expansive skylights and an adjacent pergola and garden right next to the beautiful heated pool.     
The bar & restaurant's capacity is 70 pax which can be extended to the pergola and gardens to stretch to 100.
Diners have a choice of different areas for breakfast, lunch or dinner. The food is seasonal and inventive and the dishes include elements that take a significant amount of time to prepare well. The presentation of the dishes is beautiful and done with care and the entire experience from the service to the kitchen are clearly thought-out and well executed. If you can't find what you're looking for in any of our menus, our chefs are always at your service, nothing is too much trouble to prepare.