Uganda's chirpy idea to raise tour operator smiles at BirdFair.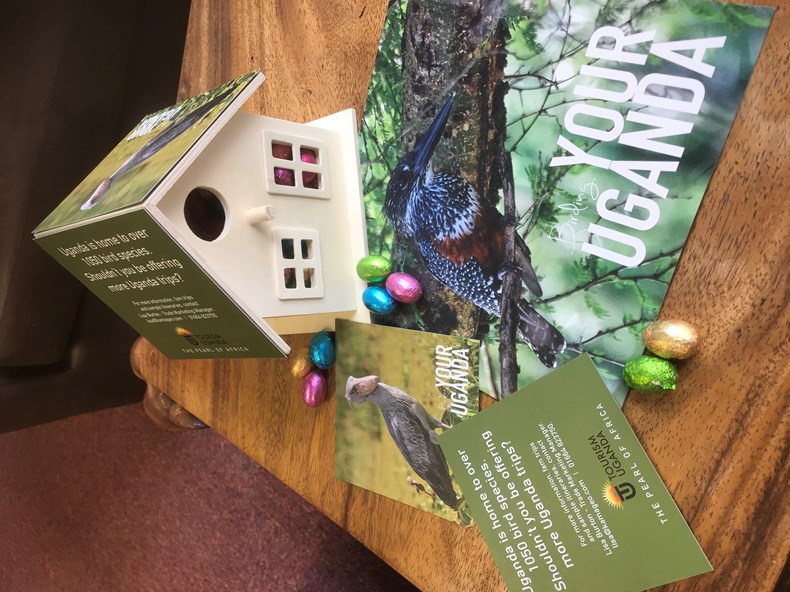 This year's annual Birdfair takes place from 17th-19th August in Rutland. Uganda Tourist Board has its own stand, as well as supporting the 20+ UK tour operators who exhibit at the event to sell Uganda birding and general wildlife trips.
As a small thank you, UTB and Kamageo will be hand-delivering a (fully functioning) bird box, crammed with mini chocolate eggs, along with informative trade literature about fam trips, marketing opportunities and birding facts. Uganda is home to over 1,050 bird species, so it is arguably the premier birding destination in Africa. 
As marketing manager, Lisa Burton, explained "This is a classic example of a 'champagne marketing on a lemonade budget'. With Kamageo successful marketing campaigns don't need to cost a $1million!"