Uganda launches 4th Pearl of Africa Tourism Expo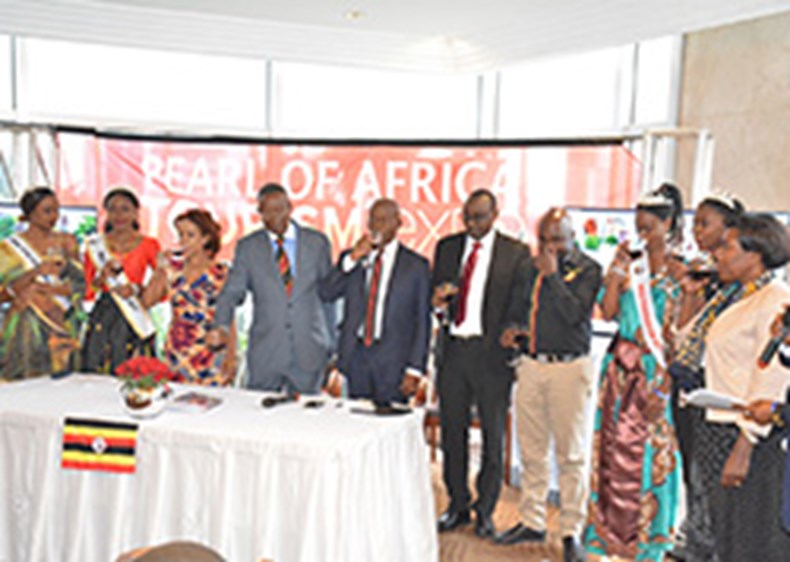 Kampala – The Minister of Tourism, Wildlife and Antiquities, Professor Ephraim Kamuntu launches the fourth edition of the Pearl of Africa Tourism Expo (POATE) at ceremony held at the Sheraton Hotel in Kampala. 
POATE 2018 will be held from 23rd to 25th February 2018 at the Sheraton Kampala Gardens, under the theme "Rediscover the Pearl".
The annual tourism expo, organized by the Uganda Tourism Board (UTB), will showcase some of the best of Uganda's tourism products and services by domestic businesses. Foreign firms have also registered and will participate in the expo. It is a unique opportunity for the tourism business operators to meet new suppliers exhibiting at the show and at the same time build and strengthen current network.
"Our vision, working with tourism partners, is to grow POATE into one of the most effective  tourism networking platforms in the East African region," says Professor Kamuntu. "Ugandans are encouraged to visit the expo and see for themselves what travel offers are available especially as we plan for the Easter break."
"UTB has invited several international tourism businesses (hosted buyers) and media personnel to participate in the expo. In addition so far, four regional tourism boards have confirmed participation too," says Stephen Asiimwe, UTB Chief Executive Officer.
Follow the Pearl of Africa Tourism Expo: #POATE2018