TUESDAY TALK - 7th June: Congo Conservation Company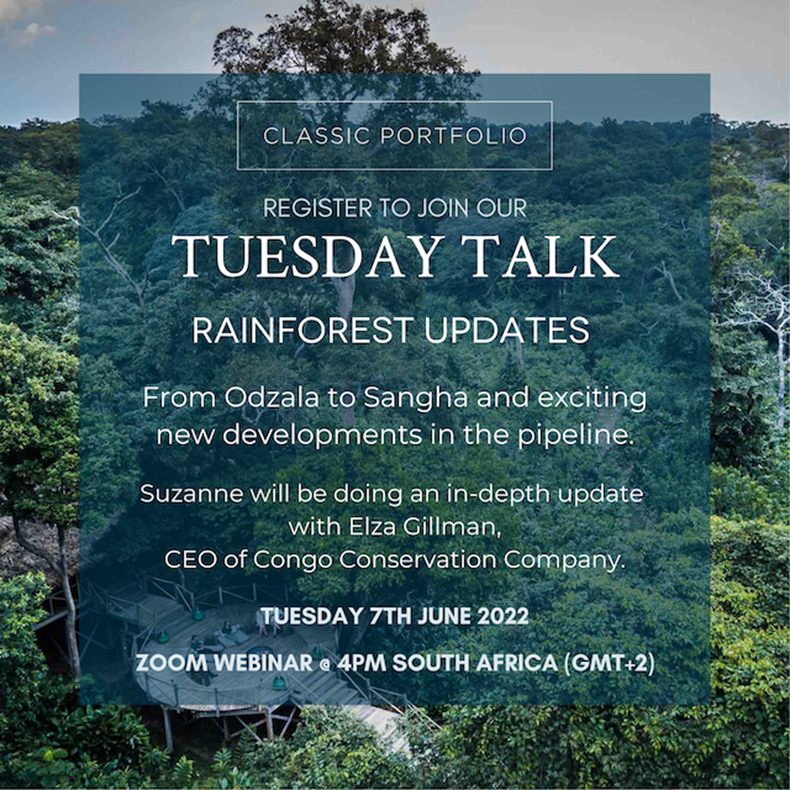 Classic Portfolio invites you to REGISTER for our TUESDAY TALK with Congo Conservation Company
REPUBLIC OF CONGO & CENTRAL AFRICAN REPUBLIC
DATE & TIME: 7th June, 4pm (South Africa: GMT+2)
Suzanne will be doing an in-depth update with Elza Gillman, CEO of CONGO CONSERVATION COMPANY, as she has just returned from Odzala. We will be discussing travel in the Congo Basin, how to sell the destination, the best access, unique wildlife and the exceptional experiences you can expect. We will also be chatting about the developments and refurbishments taking place at the current camps together with the new camps scheduled to launch in 2024.

YOUR PANEL & HOST:
The webinar will be an informative hour.
If you are unable to join us live, please do still register as we will share the recording with a brief summary of the talk with registered participants only.