Travel with Purpose with Wilderness Safaris – Hwange Against All Odds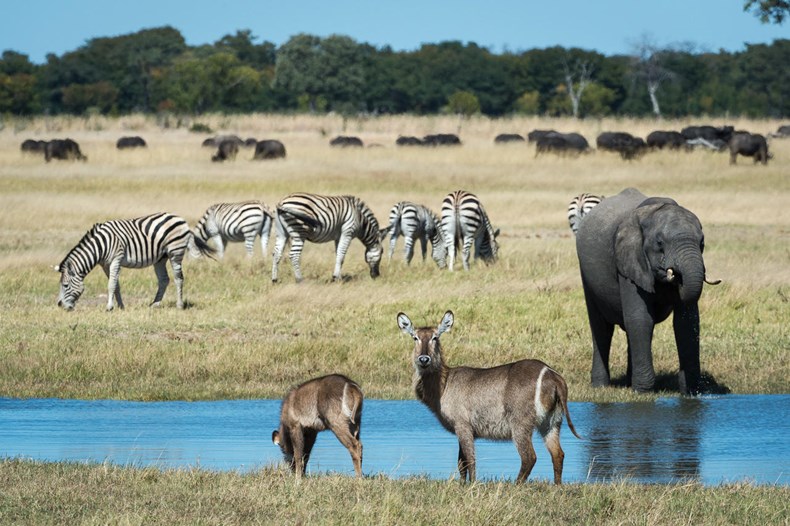 Wilderness Safaris continues to celebrate 35 years of life-changing journeys with the launch of its next Travel with Purpose itinerary, Hwange Against All Odds. Taking place 13 – 18 September 2018, six guests will get the unique opportunity to travel to Wilderness' private concessions in Hwange National Park to take part in the behind-the-scenes conservation and community initiatives that Wilderness has been involved in for more than 20 years.
"Since 2000, Wilderness has invested in conservation initiatives in the Park's south-eastern corner, such as daily provision of water for thirsty wildlife, firebreak maintenance, supporting the anti-poaching units and being part of a variety of research projects. Our continued presence in Hwange has had an important conservation impact on its wildlife populations and we are looking forward to sharing its wonders with like-minded guests who realise the importance of travelling with Purpose", said Wilderness Safaris Zambezi Environmental Manager, Arnold Tshipa, one of the hosts of this itinerary.
Other experienced experts who will lead this journey include Children in the Wilderness Community Liaison, Mxolisi Sibanda, and Wilderness Safaris' legendary game water supply manager, Willem Botha, affectionately known as "Mr B". Together with Arnold, they will offer guests the opportunity to experience a unique behind-the-scenes safari, including interacting with the Scorpion Anti-Poaching Unit – an extraordinary group of rangers who work in partnership with Zimbabwe Parks and Wildlife Management (ZPWMA) to protect the area's diverse fauna and flora.
In addition, guests will join the unit in a snare sweep activity supervised by experts in the field, participate in a game count, and help to collar an elephant. They will meet and engage with members of the neighbouring communities, visit a Children in the Wilderness Eco-Club and learn about other upliftment projects and initiatives.
Click here to read more about the Hwange Against All Odds itinerary, or here to watch a video about the incredible work being done by the Scorpion Anti-Poaching Unit.