Travel with Purpose with Wilderness Safaris – Frontier Ecotourism Presence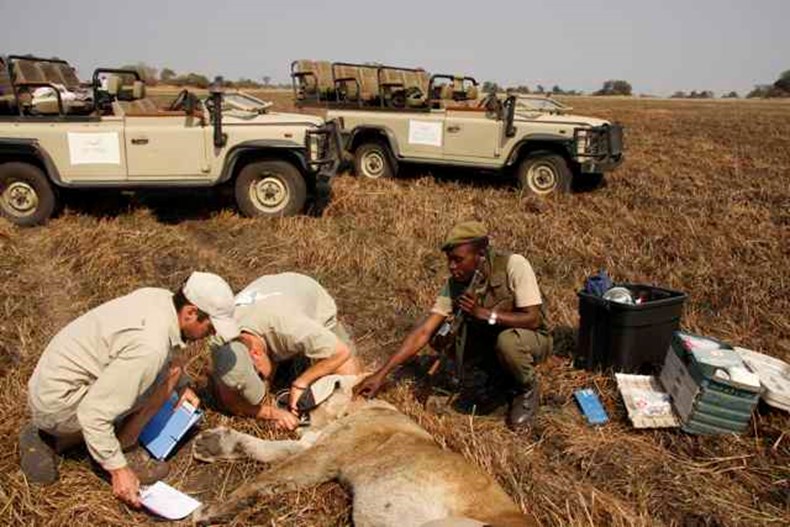 In its ongoing celebration of 35 years of changing lives, Wilderness Safaris' next Travel with Purpose itinerary, Frontier Ecotourism Presence, will explore Zambia's million-hectare Busanga Plains. Set to take place from 22 – 27 October 2018 for a maximum of six guests, this purposeful journey will not only give guests the opportunity to observe the darting and collaring of a lion and to participate in a road count survey of the large mammals in Busanga Plains, but allow them to make a meaningful contribution to the Zambian Carnivore Programme (ZCP). 
The six-day journey will be led by a variety of local experts, including Ben Goodheart, Dr Kambwiri Banda and Lameck Sakala from the Zambian Carnivore Project, as well as Wilderness Safaris Zambezi Environmental Manager, Arnold Tshipa. In addition to the lion collaring and road count survey, the itinerary will also include morning and afternoon game drives, evening expert talks on conservation initiatives in the region and hot air balloon safaris – arguable the best hot air ballooning experience in Africa.
"The most important factor about this trip is that all funds raised from the journey will be channelled directly to the ZCP; Wilderness will not receive any payment or mark-up from it", said Chris Roche, Wilderness Safaris Chief Marketing Officer, and one of the hosts of this itinerary. "This is just one of our 12 purposeful journeys that we have designed to mark our 35th year of changing lives".
Click here to read more about the Frontier Ecotourism Presence itinerary and here to read more about Wilderness Safaris' Frontier Ecotourism Presence on the Busanga Plains.