Transforming the Future of Women in Tanzania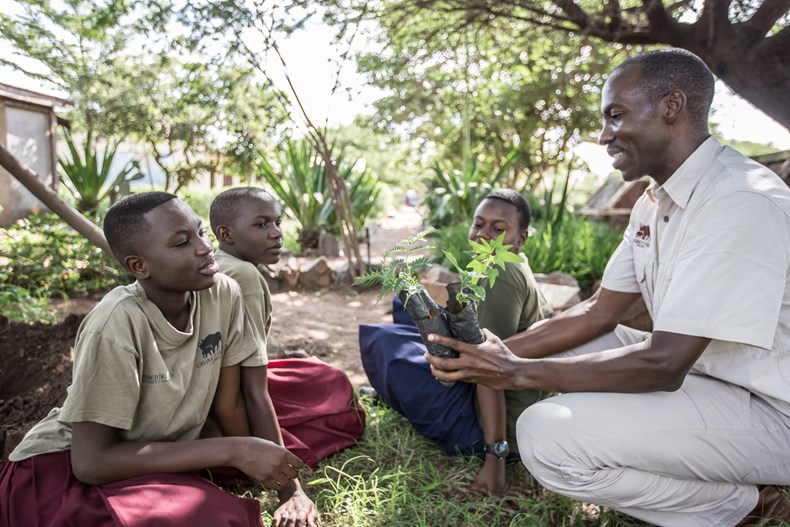 The challenges facing girls and women in rural Africa limit their education prospects and career potential severely. Cultural marginalisation makes it especially hard for them to reach their potential and thrive.
Singita's non-profit conservation partner in Tanzania, the Grumeti Fund, works in more than 20 villages close to Singita's 350,000-acre concession in the western Serengeti. Their development projects include education, enterprise development, environmental awareness and empowerment programmes and all of these engage and uplift local girls and women.
The annual Serengeti Girls Run raises money for the Fund and this year's event, which kicked off in October 2019 this year, saw participants from all over the world joining the exclusive three-day, multi-stage experience in aid of its empowerment projects for women.
The Fund also hosts events for secondary school girls that empower them with knowledge and address gender topics that affect their quality of life profoundly, but are often shrouded in silence. They also emphasise the importance and liberating potential of education.
These events foster a sincere sense of belonging under the theme 'Tuko Pamoja', which means 'we are together' in Swahili. To date, they've touched the lives of 4,434 secondary schoolgirls.
This year, the Grumeti Fund is supporting 65 girls with scholarships for secondary school, vocational studies and university. Added to that, secondary school girls are paired with trained mentors and provided with life skills training to add stability and support to their academic lives. The distribution of re-usable pads is another initiative aimed at keeping girls in school and so far 4,000 girls are benefitting from this service.