Transfer With Us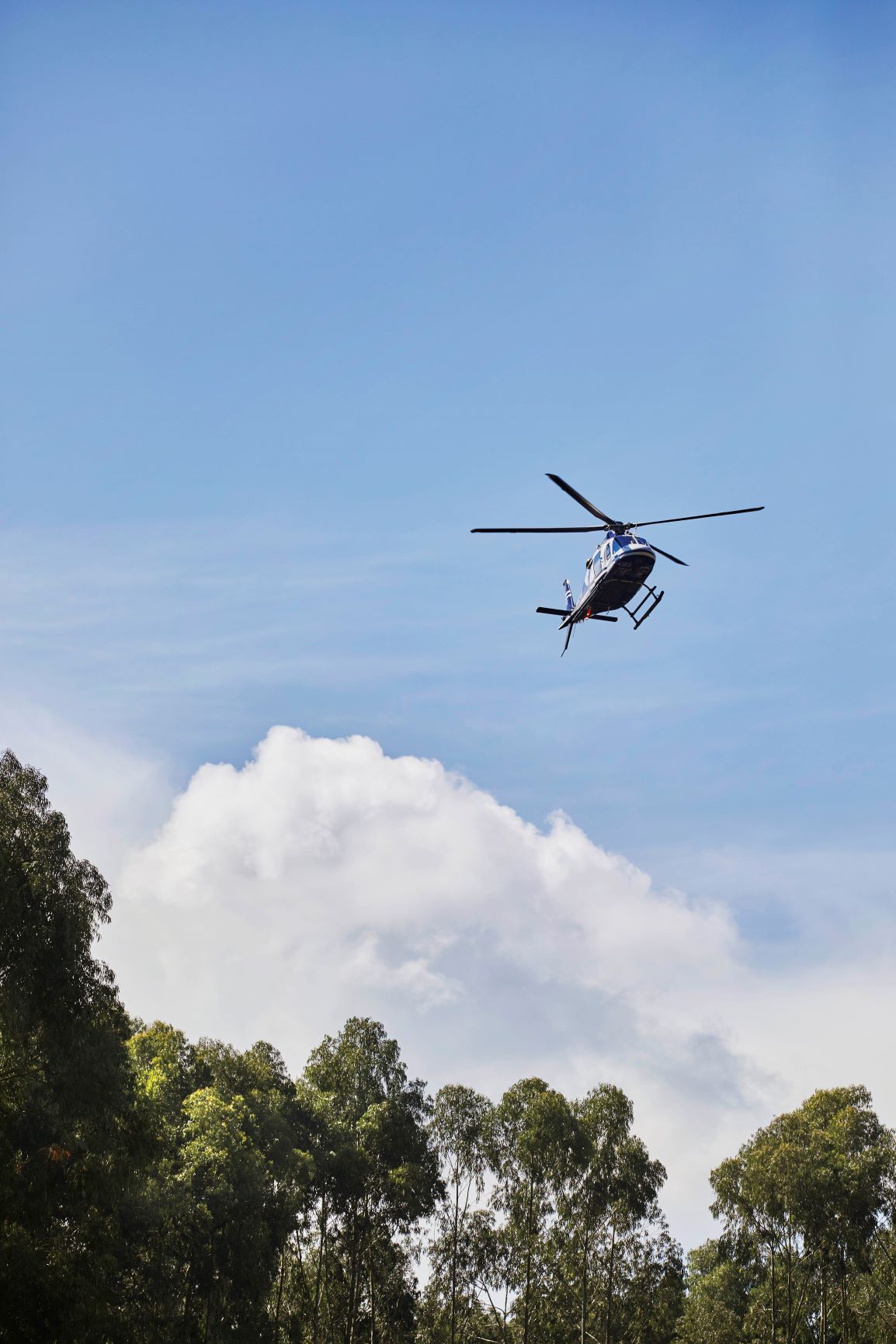 One&Only Rwanda has partnered with Akagera Aviation allowing guests to travel between One&Only Nyungwe House and One&Only Gorilla's Nest with ease via luxury helicopter transfer.
Guests can enjoy a 35-minute charter where they will be able to relax and marvel at the landscape of Rwanda with a birds eye view.
The experience is available between 01 October 2023 – 14 December 2023. For more details and T&Cs please contact us.
"We are thrilled to be launching this partnership, and the opportunity it presents – encouraging guests to experience both properties, as well as being able to show off more of this remarkable and beautiful country," says Craig Storkey, Area Manager for One&Only Rwanda.
One&Only Nyungwe House and One&Only Gorilla's Nest are both luxury resorts in Rwanda. Whilst both offer unparalleled tranquillity, beauty and wonder, they each are unique and showcase different facets of what makes Rwanda truly magical.
Surrounded by swaying eucalyptus trees, One&Only Gorilla's Nest awakens a wild spirit of adventure. Situated within close proximity of the Volcanoes National Park in Kinigi, guests are treated to front-row seats to spectacular landscapes and vistas, the highest number of natural mountain gorillas in the wild, five dormant volcanoes, monkeys and exotic birds. One&Only Nyungwe House is an idyllic eco retreat, situated alongside an ancient rainforest, within the lush green expanse of a working tea plantation. Here guests will discover an effortless sense of well-bring, the wonders of tea, and nourishing and native culinary experiences, all allowing for minds to be still, and ensuring hearts are full.
From luxury spa treatments and yoga overlooking the rainforest; to gorilla trekking, hikes and volcanoes. Try your hand at archery, pick tea leaves, cycle to a nearby community and watch traditional dance and music performances. To combine what both these exceptional resorts have to offer, is to ensure the journey of a lifetime.