Thornybush Navigating the Unchartered Territory of COVID-19 Together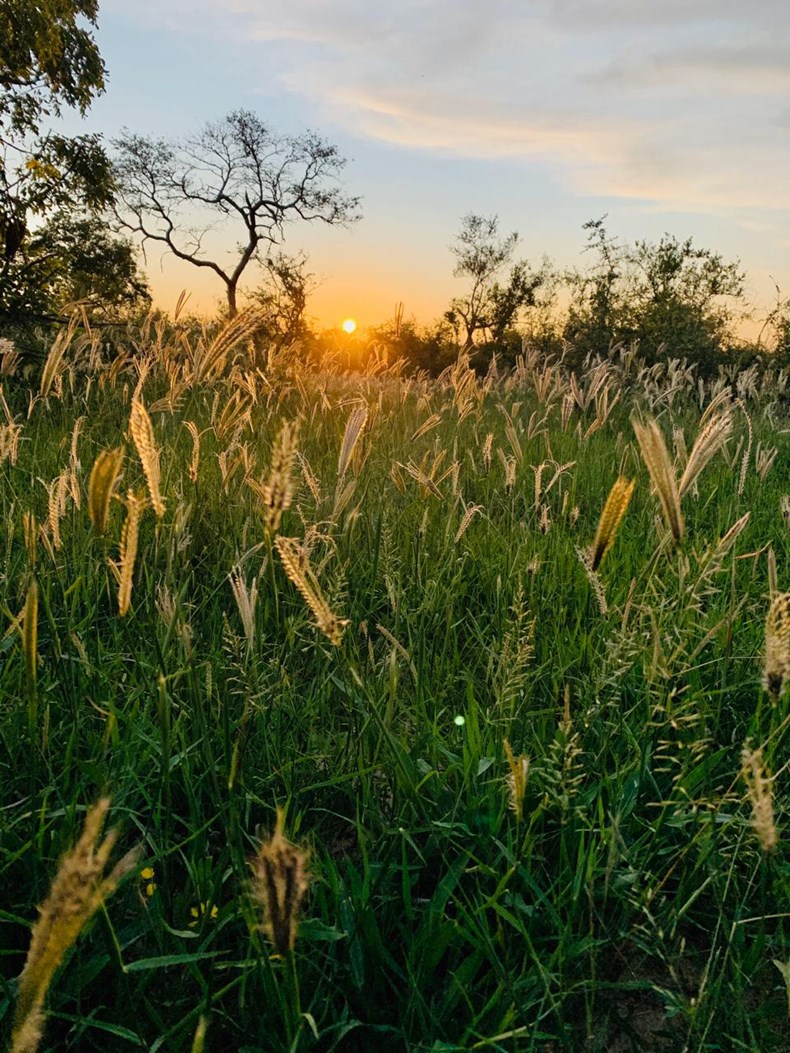 What uncertain times we find ourselves in…
As COVID-19 makes its way around the world, and governments scramble to make sense of what to do and how to react – we find ourselves in a global crisis, the likes of which we've never seen before.
It's also impossible to ignore the devastating effect this virus has had on the tourism industry. What was looking to be a bumper year, slowly dwindled to a handful of bookings, to where we are now, which is a nationwide (and almost global) lock-down.
Whether the reactions to this virus are warranted or not is irrelevant at this point – all we can do is hold firm, make the decisions that need to be made, and support those we can.
Where South Africa Is Now
On Monday, March 23rd, President Cyril Ramaphosa announced a National Lock-Down, restricting the movements of citizens within the country in order to try and limit the spread of COVID-19.
This latest announcement has seen the closure of most businesses and industry, with no social engagements of any kind, until midnight on April 16th.
All of this will bring our economy to a grinding halt, but which is inline with what other countries around the world are doing, in order to flatten the curve and prevent the rampant spread of COVID-19.
On a positive note, our President and the National Command Council he formed in response to the virus outbreak have been commended by both opposition parties and leading civil society organisations for the transparent and hands-on approach he has undertaken to tackle this pandemic.
We applaud our government for rising to the occasion and take solace in and inspiration from their unwavering dedication to overcome this challenge.
Where Thornybush Is Now
The tourism industry has been hard hit by COVID-19.  Our view is that this will prevail whilst COVID-19 remains a global pandemic and for a period thereafter as people recover emotionally and financially from the impact. 
Airlines, one of the hardest hit industries, are critical in enabling travellers to journey from their home country to holiday destinations.  We are uncertain of their ability to resume services in the short term. 
With this in mind we have decided to temporarily close all of our lodges. We will re-evaluate at the end of June 2020 and reopen when it looks positive that we will be able to sustainably maintain the business on the segments of the market that will be able/allowed to travel.
We're seeing this as a necessary hibernation in order to ride out whatever COVID-19 still has to throw at us.   
This is also a great opportunity to rest in some cases reskill our staff, carry out necessary maintenance and regroup around our way forward in what we're expecting to be a totally new playing field – certainly in the tourism industry.
The Thornybush Commitment
To you…
When times are tough, it's our network, partnerships and friendships that will pull us through – and to this we remain steadfast. While we admit to having no idea what tomorrow, next week or next month will bring – we commit to being open to discussion around any forward bookings you may have with us, and any future opportunities which may open up as the dust clears.
You may have already engaged with our reservations team on cancellations or postponements of travel.  If not, or if you have a question or queries relating to booking, rate, cancellations or deferrals, then please get in touch, [email protected]
To our team…
As a business, which employs more than 300 staff members across 12 lodges – our commitment extends to our people and to the broader communities, which we serve.
During this time of hibernation, we'll be taking the opportunity to offer training and development within our teams that reside at the lodges, as well as those that are interested in honing a specific skill.
We'll also be maintaining connection, because the reason Thornybush gets such great reviews is because we operate as a family, and while we may all now be sequestered in our individual homes, it's important to keep connected to each other for emotional support through these challenging times, offering inspiration for what lies ahead, post shut-down.
To our community…
Our #BUYlocal initiative is still in place, as is our support of those who rely on us. Many of our community projects' external funding has dried up, however we will continue to offer mentorship support for the small businesses which we engage with, for as long as what it will be needed.
We've also partnered with other NGO's to share knowledge, insight and skills regarding the projects we all work with, in order to make sure that our communities are informed about COVID19, and that they have the necessary information and tools in order to stay safe. We've translated countless documents and info graphics to display at schools, community centres and gathering points, to help in this regard.
If you feel the pull to get involved in any way – then we encourage you to contact our Community Projects Manager, ([email protected]) - any help at this point for our projects will be most welcome.
To the future…
While we may be heading into hibernation for the next few months, we are already working on a revival plan. We don't know exactly what this will look like yet, but we are confidant that when travel opens up again, that we'll be ready to welcome guests once again to experience the magic of an African safari at Thornybush.
We're appealing to you to encourage any of your clients that have bookings with us, to rather postpone than cancel if they need to change travel plans due to COVID-19. And for any guests starting to enquire about future travel, by all means, book with us!
We remain committed to #LifeAfterCovid-19
What Can You Expect From Us In The Coming Weeks & Months
In the office…
A core team of individuals will continue to operate throughout this time of hibernation. This team is essential for the continued operation of the business in the short term and will be responsible for leading our revival.
Please note that our reservations department will continue to operate 'business as usual'.
Our contact details remain unchanged:
At the lodges…
During the shut-down we have a core team that have chosen to remain at the lodges in order to keep company assets secure and well maintained so that we can be up and running as quickly and easily as possible, when conditions improve.
Guides are making sure that animals which might damage infrastructure are kept out of the lodge grounds, and are also undertaking regular patrols of perimeter and internal roads, in both vehicles and on foot.  This ensures we keep up to date on animal movements and to make sure that a physical presence is shown to deter potential poaching activities in the area.
We are all committed to looking after our lodges and the surrounding Thornybush Nature Reserve, it's home to many members of our team, and it holds a very special place in our hearts as well as many of yours.
We don't know what to expect moving forward in terms of this virus, but what we can promise is that we will keep you informed on an ongoing basis of Thornybush news and any special deals we may start publishing, as we see the dust starting to settle and travel opening up again.
In closing, if there is one thing disasters like this have taught us it is that we will pop out the other side. Perhaps a little worse for wear but pop out we do, and in this we remain steadfast, pointing Thornybush to #LifeAfterCOVID19 and what that may bring to the business, to our guests and to our people.
Sending you strength and hope during these trying times.
#Vasbyt #LifeAfterCovid19 #AllInThisTogether #SurviveReviveThrive