The Safari Store Affiliate Programme: Your Own Branded Store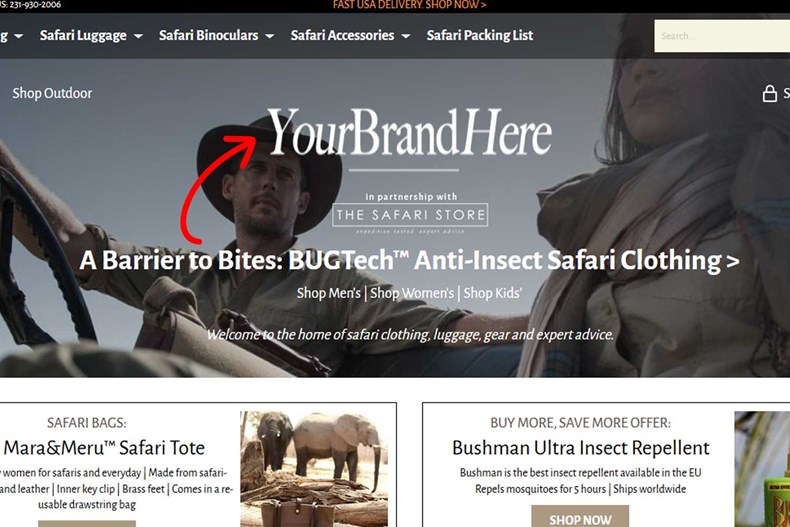 The Safari Store is excited to present its affiliate programme. In a version of The Safari Store's website displaying your company logo, the programme presents an exciting branding opportunity for tour operators as you address your clients' packing needs. Earn commission as your clients shop for the best made-for-purpose safari clothing, luggage, and accessories from The Safari Store.
This is the most exciting development in our partner programme to date. With your branding prominently visible on our site (as in the image above), sales are tracked through your affiliate code. This is a new approach for our existing partners and, while our promo codes are still at the core of our partner programme, this is just another way to add easy and convenient value to your clients for their travel preparations. Attaching your affiliate code to our industry-leading safari packing list, for instance, is a simple click away with your brand associated to the client's entire shopping experience.
If you aren't a partner yet, sign up to our partner programme. We are very excited to work with you in providing expert packing advice, comprehensive and tailormade safari packing lists, and top apparel for your clients' travels.
Already a partner? Read more about our affiliate programme.