The great bat migration with Robin Pope Safaris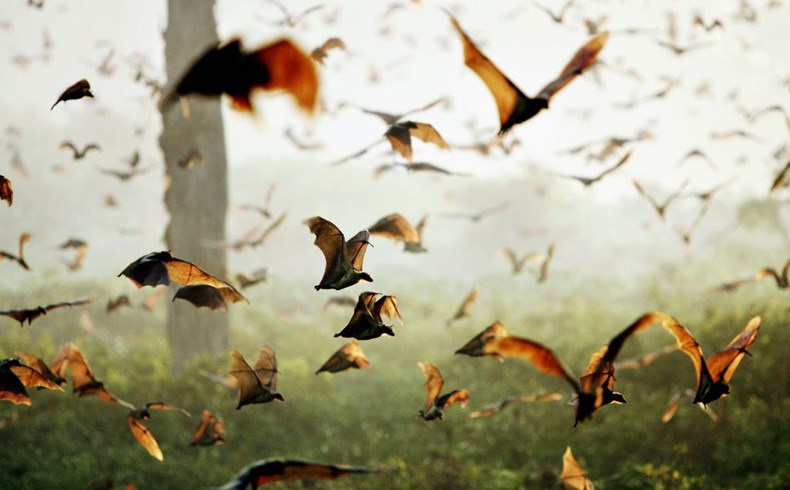 There are a few wildlife phenomena that really stand out as extraordinary events. The wildebeest migration in East Africa, the monarch butterflies arriving in Mexico come to mind. Well this is amongst those top events in the wildlife calendar. Up to ten million "straw-coloured fruit bats" converge upon Kasanka National Park as the fruits of a local tree ripen. These bats roost in a specific woodland and literally cover the trunks of the trees like thick icing. Then at sunset they all take off and fly out to forage. The sky is thick with bats.
These migrations happen in other parts of Africa, but they tend to occur in urban areas, and with the growth of cities, bat numbers seem to be on the decline. To see millions of bats dispersing at dusk against the setting sun is one of the wildlife wonders of Africa, and one that definitely shouldn't be missed.
The safari combines with a few nights at Luangwa River Camp in the renowned South Luangwa National Park, where you will get to relish in the splendours of the Emerald Season in South Luangwa.
Contact us for more information: [email protected]