Sustainability first: Singita's commitment to the future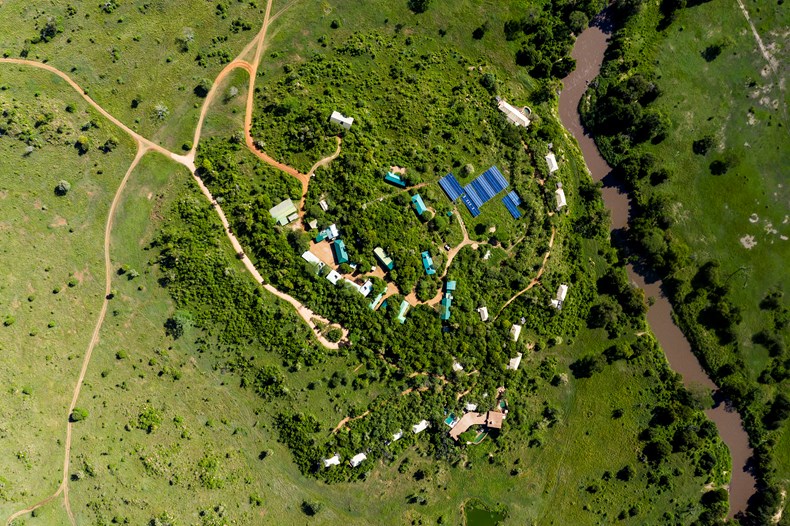 In line with our 100-year purpose to preserve and protect large areas of African wilderness for future generations, our long-term commitment to drastically reduce the environmental impact in all our operations is unwavering and the recently reopened Faru Faru Lodge in Singita Grumeti highlights the continuous efforts to reduce our carbon footprint. The lodge's brand-new solar PV plant replaces existing diesel generator systems, and its leading-edge sustainable redesign extended to the sustainability of its supply chain.
Following on the groundbreaking solar technology introduced at Singita Kruger National Park in 2017, the new solar PV plant at Faru Faru Lodge is managed by energy service providers GridX and SolarAfrica as part of a holistic operations and maintenance programme.
In step with the One Planet Living framework and our quest to ultimately become a carbon-neutral operation, this solar installation will result in a saving of 110,000 litres of diesel per year, reducing annual diesel power generation costs by more than USD150,000 through decreased fuel consumption, logistics and generator maintenance costs.
Other notable benefits include 90% of energy at the lodge is now sourced from renewables and that Faru Faru downscaled from 5 generators to just 1. This generator is also now only used for 2 hours per day. Apart from ensuring less generator noise pollution, it's also contributing to a significant reduction in the environmental impact of transporting diesel to the lodge.
This project confirms our belief that it is vitally important to align conservation, tourism and renewable energy solutions.