Small World Marketing teams up with Bush Tracks Africa for an Introduction to Zimbabwe Webinar | 1st December 14:00(UK)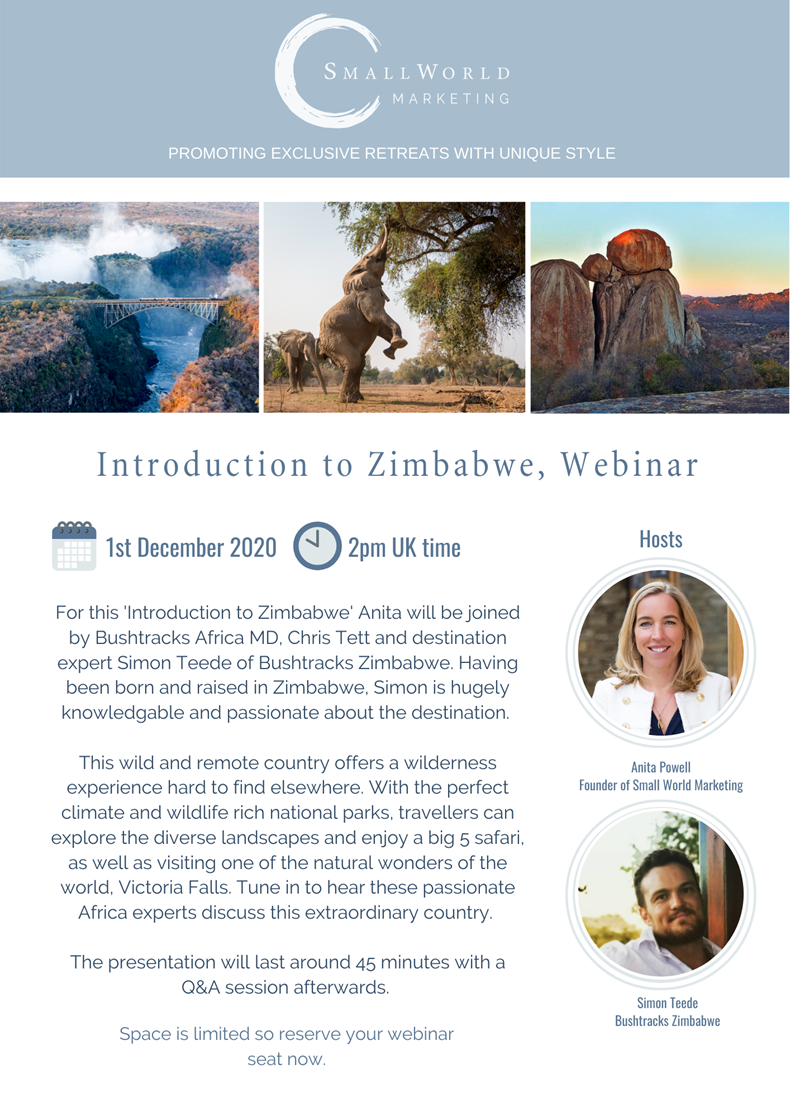 For this week's Small World Marketing webinar, Anita will be joined by Bushtracks Africa MD, Chris Tett and destination expert Simon Teede of Bushtracks Zimbabwe for an 'Introduction to Zimbabwe'. 
With the perfect climate and wildlife rich national parks, travellers can explore the diverse landscapes and enjoy a big 5 safari, as well as visiting one of the natural wonders of the world, Victoria Falls.
Click the link below to join us at 2pm (UK) on Tuesday 1st December, to learn about all this wild and remote country has to offer.