Sketching a future for elephants - the 26 minute artworks with a wildlife conservation message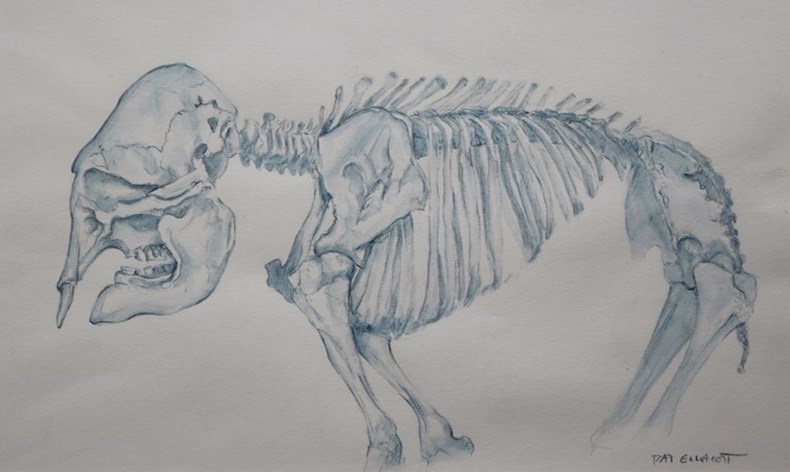 Sketch for Survival is a touring wildlife art exhibition in aid of conservation organised by the charitable trust of safari specialist Real Africa, the Real World Conservation Trust (RWCT).
On average one African elephant is poached for its tusks in the wild every 26 minutes. Sketch for Survival aims to raise awareness about species extinction as well as raising funds for conservation.
The curated exhibition comprises over three hundred 26 minute sketches and other artworks donated by acclaimed professional artists from 22 countries, as well as artworks by celebrity supporters including Dame Judi Dench, Sir Ranulph Fiennes, Dame Helen Mirren, Mary Berry, Stephen Fry, Richard E Grant, Sophie Thompson and Frederick Forsyth. Artwork features some of the world's most endangered species from polar bears to elephants.
The seven venue exhibition tour includes [email protected] on London's South Bank,  and the Explorers and Salmagundi Clubs in New York. The collection is a feature of the Wildlife & Safari Show in Harrogate and the Conde Nast Luxury Travel Fair where RWCT is the official fair charity.
Artwork is auctioned at the end of the tour in aid of conservation projects. The primary 2018 project is to assist non-profit African Parks establish a new anti-poaching canine unit in Garamba National Park, Democratic Republic of Congo. The most iconic residents of this ancient park, the elephants, have suffered, with their population decreasing by over 90% since the 1970s due to poaching. A canine unit will better equip Garamba's teams to more effectively address threats.
To find out more please visit Explorers against Extinction.