Sketch for Survival wildlife art collection to be revealed on World Rhino Day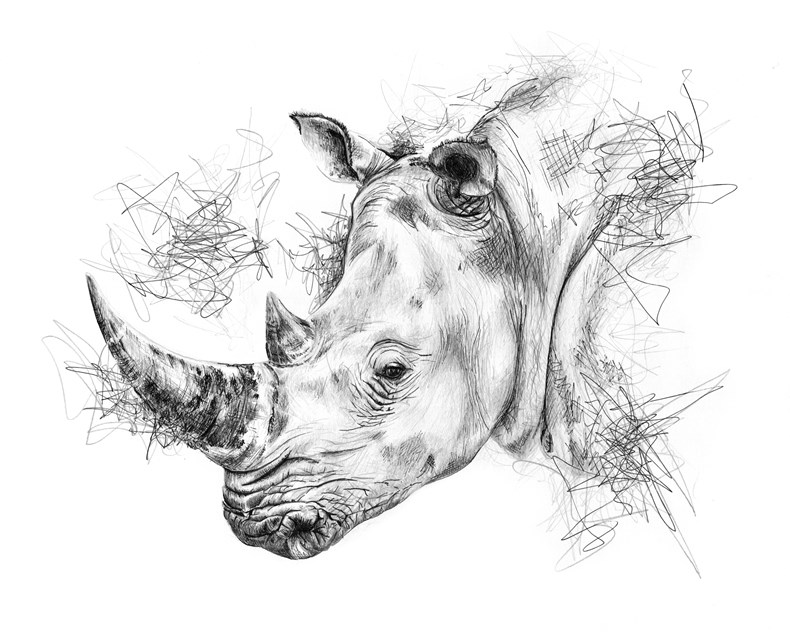 Real Africa is delighted to announce that this year's Sketch for Survival collection will be revealed on World Rhino Day, 22 September.
The touring wildlife art exhibition and auction is a popular annual element of Explorers against Extinction, a campaign organised by the charitable trust of Real Africa to raise awareness about global species extinction.
Currently, one African elephant is poached for its tusks in the wild every 26 minutes.
To highlight this shocking statistic the charity asked professional artists and celebrities to spend at least 26 minutes on a sketch or other artwork of an endangered species. Profit from the auction of artwork is donated to nominated conservation projects pivotal in the battle against wildlife crime. This year's headline project is focused on elephant conservation in Africa.
On World Rhino Day the collection will be revealed for the very first time. Visitors to the Explorers against Extinction homepage will be able to browse over 400 artworks from artists in 30 countries, depicting more than 60 endangered species. Three Oscar winners, a best-selling international author and the world's most famous living explorer are among the celebrity sketchers.
The collection will also showcase work by students from Zimbabwe based art-charity, Arts for Africa.
To see the collection in the flesh, you will have to wait until the Wildlife & Safari Show in Harrogate 29/30 September, the first of seven different venues to exhibit the collection this autumn. Other venues include [email protected] in London and the Salmagundi Club in New York.
Explorers against Extinction has a fund-raising target of $80,000.