Singita Castleton Redefines Exclusive Bush Safaris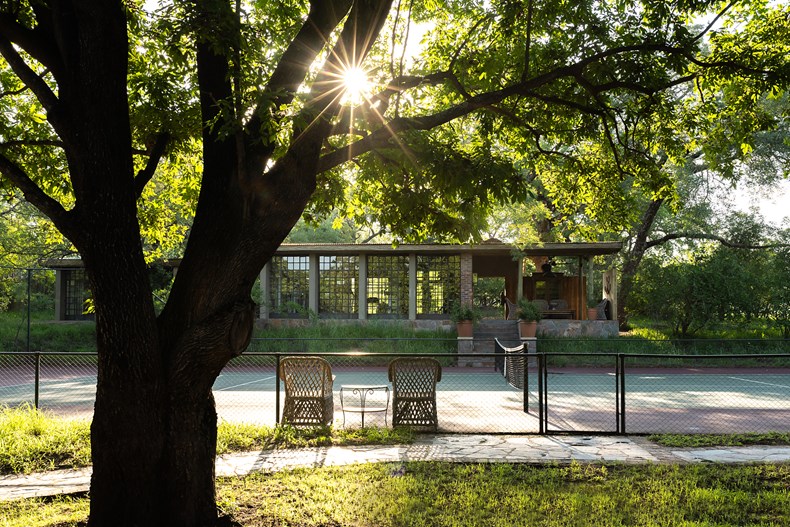 Steeped in history and set in the heart of the Sabi Sand Reserve, Singita Castleton is the former home of the grandfather of Singita's Founder, Luke Bailes, making it the perfect setting for families and friends to experience the magic of the bush together.
Over the years, this stately African farmhouse overlooking a busy waterhole has evolved with the needs of modern travellers, while still providing guests with a classic safari experience that's intimate, warm and welcoming. Here, guests can unwind in the utmost comfort, enjoy unrivalled luxury, and marvel at the unspoilt wilderness that surrounds them.
A recent design refresh has further elevated this sought-after private-use property, with enhanced features that are ideally suited to families – from picture-perfect tennis and boules courts to a new state-of-the-art yoga pavilion alongside the fully-equipped fitness centre and expanded double and single massage treatment areas. There's also an extensive new wine cellar next to the dining room and lounge, boasting the finest South African vintages, where pre-dinner tastings under the guidance of Singita's knowledgeable sommelier are par for the course.
Featuring light and contemporary interiors, Castleton's six double en-suite cottages spill onto tree-shaded lawns, and the nearby waterhole, where game regularly gather to drink, ensures spectacular sightings from the veranda at the main house. And then there's the lure of friendly afternoon cricket matches on the lawns, the laughter of kids playing in the pool and long, lazy afternoons under dappled trees.
A Mini Ranger's Course, cooking interactions with the resident chef in Castleton's country style kitchen and exclusive game drives in an area teeming with wildlife ensure that children will return home with life-changing memories of their time in Africa.
As an undisputed favourite with guests, the outdoor boma not only provides uninterrupted views of the surrounding landscape, but also offers magical fireside dinners under a canopy of stars – as well as the perfect backdrop for a taste of traditional local dishes.
Castleton is part of Singita's exclusive Private Villa Collection, giving guests access to a private safari vehicle, as well as a full staff complement, which includes a dedicated Field Guide, tracker, in-house chef and host. Game drives, mealtimes and activities are entirely according to preference, so guests have complete freedom to choose the flow of their days.
With thousands of acres of unfenced wilderness surrounding them, families and friends staying at Singita Castleton will experience the ultimate luxury in our modern world – the time and space to unplug from everyday life and find meaningful moments of connection with one another in nature.