Sign Up to Watch Jenman African Safaris Botswana Sensations:  Safari Planning: Episode Two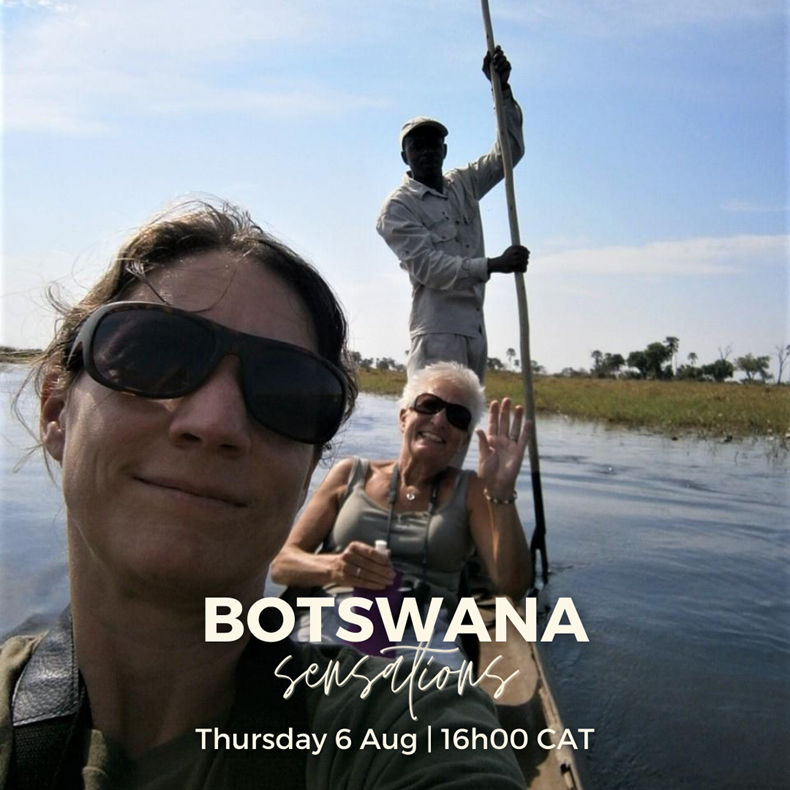 Join us on a virtual tour through Botswana's topographical treasure chest – its biodiverse landscape an invitation to the intrepid explorer. From the encrusted Magkadigadi salt pans to the enriched channels of the Okavango Delta, our safari specialist Rachel Marshall has created a holistic and interactive itinerary that evokes the senses.
Rachel and CEO Katja Quasdorf will guide us through a sensory experience during our second Safari Planning episode: Botswana Sensations. Joined by professional guide Chantel Van de Linde, this immersive safari summons guests to fully engage with the elements, relinquishing to the thrill of being surrounded by the wild. 
From floating hides to traditional mokoro canoes poised in anticipation of adventure – this 9-day expedition is inclusive of partners such as Natural Selections (Meno a Kwena),  Little Pan, Footsteps in Africa (Delta Camp) and Hideaways (Camp Kuzuma).
Sign up to participate in this sensory journey of ancient animal migratory routes and corridors; Thursday August 6 – 16:00.