Royal Tree Lodge - Now part of the Natural Selection Family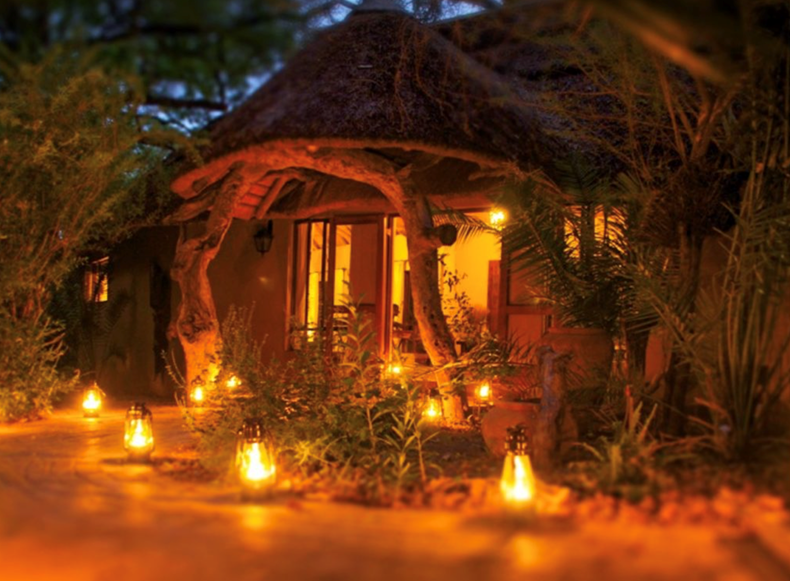 We are excited to announce that we have added Royal Tree Lodge to our portfolio of unique Botswana camps.
This 250-hectare private reserve on the banks of the Thamalakane river is packed with plains game, ideal habitats of river, riverine and dry savannah and offers an abundance of bird life in the area. Best of all, it is only a 20-minute drive or 5-minute helicopter from Maun airport. So as you can imagine – we are putting the champers on ice. Getting all our ducks in a row and slowly giving Royal Tree Lodge the Natural Selection royal treatment - ready to hit the ground running for 2022. Now under new management, you'll be delighted to hear that Royal Tree Lodge is getting a stylish new revamp! Along with the new look and feel, it is also getting a name change - which we can't wait to reveal really soon. We are also adding a private villa, perfect for small groups & families. The main lodge area will be getting a new make-over and we are making modish changes to our already existing 10 Luxury Tent Suites & 2 air-conditioned Honeymoon Suites.
Convenient for PCR tests and we've got your back if you need to quarantine in Botswana! 
This 24-bed luxury lodge, set amongst a lush forest of ancient leadwood and acacia trees, is only a stone's throw from Maun Airport, and extremely convenient for anyone needing to get their COVID-19 PCR test done 24-hours before flying home. The really reassuring news for all our Natural Selection guests staying three nights or more at any of our properties is that if you do unfortunately test positive for COVID-19 while in Botswana, we will put you up at Royal Tree Lodge, free of charge whilst in quarantine. So all guests travelling with us, from now and in 2022, can travel with total peace of mind knowing that there is a back-up plan in place.
Enjoy total tranquility, in this private wilderness 
Royal Tree Lodge is an idyllic place to spend a few nights close to Maun, the last stop and gateway to the Okavango Delta. A hot-spot for bird lovers and wildlife enthusiasts - you'll be spoilt for choice when it comes to all you can see and do. Here you can safely explore the area, on foot or on horseback, while taking in the peace and tranquility of this beautiful reserve. This truly is the perfect place to start or end your Botswana adventure. We are extremely excited to welcome this incredible lodge as the youngest member of the Natural Selection family. For all enquiries please contact Lindsy [email protected]