Robin Pope Safaris celebrate Kuthengo Camp first year in operation!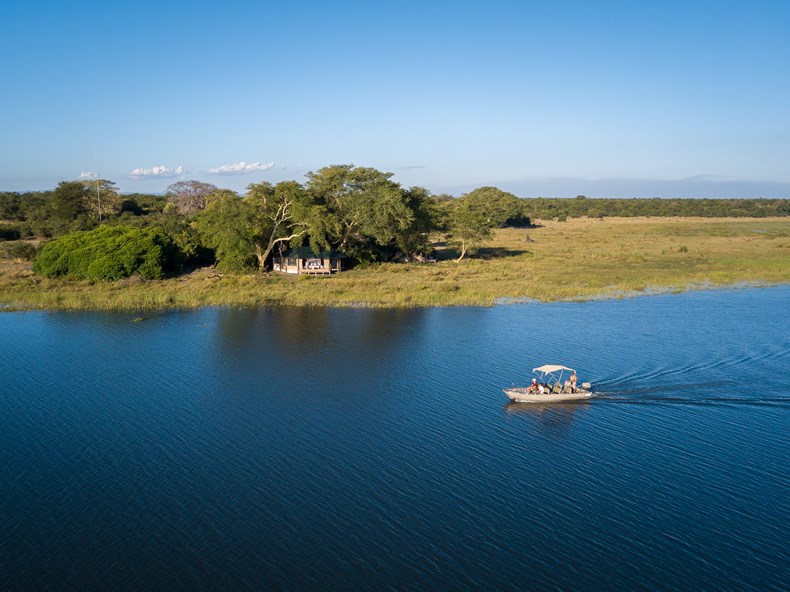 In April 2018 Kuthengo Camp officially opened its 'doors' for business and in honour of the camps' 1 year anniversary, Robin Pope Safaris have put together an exciting package which explores 2 of Malawi's most popular and diverse game parks:
Majete Wildlife Reserve - currently the only official Big 5 game park in Malawi. 
Liwonde National Park - in addition to having 4 of the Big 5 present, it is also the only park in Malawi that is home to a cheetah population.
Located on a large open plain stretching towards the Shire River in Liwonde National Park,  Kuthengo Camp lies nestled among fever trees and baobabs. The four spacious and modern safari tents are all en-suite, each with a bathtub and an outdoor shower. With all the usual comforts of a Robin Pope Safaris camp, Kuthengo maintains a rustic charm, complemented by stunning views which are best appreciated from your private deck with a cold sundowner in hand, admiring the herds of waterbuck that frequent the camp area, milling about in the evening glow.
For more information contact us or view the itinerary here: Kuthengo Celebration Package.