Revive your online sales - 4th June KILIFAIR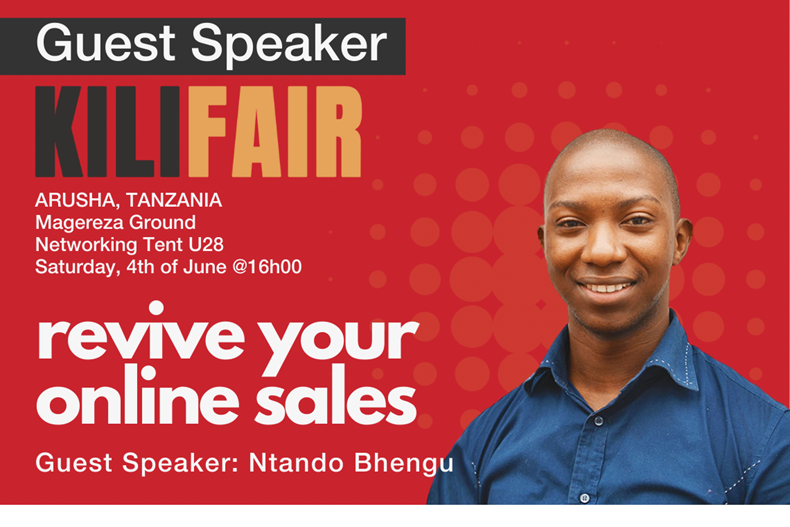 Find out how you can revive your online sales

Increasing sales is possible in this recovery market and a strong online sales strategy will help you achieve sales targets. Skip spending hours Googling "How?", instead join our Business Development Manager, and Guest Speaker at KILIFAIR, Ntando Bhengu.

Ntando will be sharing how you can increase your online sales. This includes strategies on how to increase direct sales, agent and tour operator business, and OTA sales.

Join Ntando at KILIFAIR in the Networking Tent U28
on Saturday, 4th of June @16h00.

If you would like a demo of ResRequest, TallOrderPOS, or online connections,
please contact us to schedule a meeting with Ntando.