Relaunch of Scheduled Flying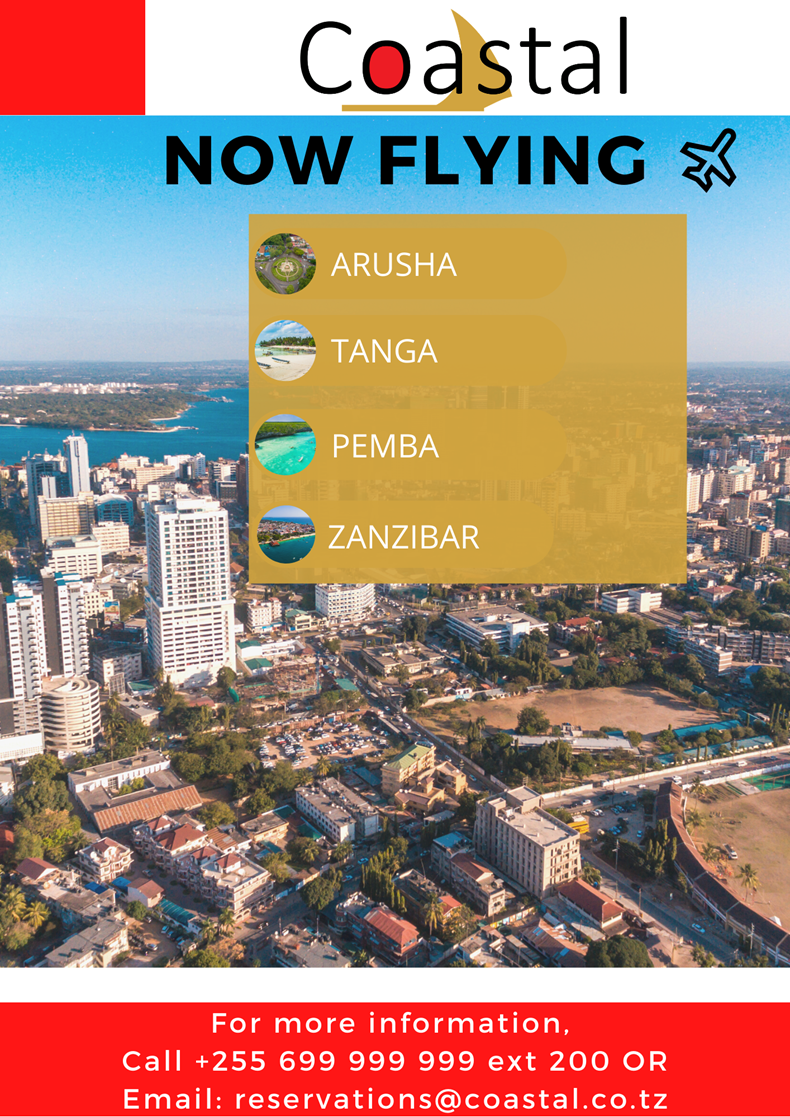 There are signs that the COVID-19 pandemic is moving towards a new stage as many countries are starting to ease their lockdowns, and even in our own Tanzania, airspace is being opened up.
We are sworn Aviation professionals, Safety is our #1 Priority. But now, even more so! We have rolled out our Safety & Operational Policy for dealing with this crisis, both to protect ourselves and our customers.
We will communicate more on this via our usual channels. Essentially, this new modus operandi will require us to take more heed of our hygiene standards, whilst getting comfortable with the new norms of wearing masks and maintaining social distancing of 2 meters or more, of sanitizing our aircraft, of screening our passengers, of continuing to wash and sanitize our hands, etc. I am sure these rules will evolve and we too will continue to adapt as new information emerges.
We appreciate your patience and trust during these unprecedented times. Since the world closed down, Coastal has been monitoring the impact on the travel industry caused by COVID-19. We've strived to keep you posted on all matters of our flight operations and we've decided to relaunch some scheduled operations, starting from 15th June 2020. 
We've put in place many safeguards as described above. Your patience and adherence will be very much appreciated, as we do our utmost to ensure the safety and security of yourself and your fellow passengers.
For any bookings queries, our staff will be attending to you through the below channels:

Email: [email protected]  
Phone: +255 699 999 999 extension 200

To all our Partners; Tour Operators, Travel Agents, and the entire customer fraternity, kindly reach out to the Sales and Marketing Manager, Beatrice Muia ([email protected]) for contract rates & Marketing collaboration. 

Rest assured, we will offer optimum flexibility, to accommodate our customers to the best of our ability.
Take care, stay safe. 
Shaf Syed