New Experience: Kids Indoor Camping at Lake Naivasha Sopa Resort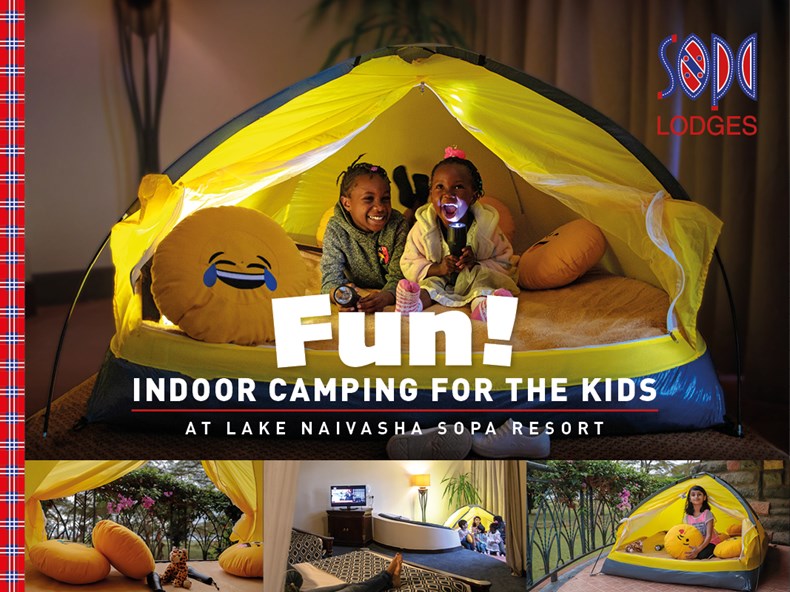 Kids have never had so much fun at a hotel! Your little ones can enjoy an indoor camping experience with the resort's fabulous Kids Indoor Camping Package. In your room, children will discover a ready-pitched tent, lined with a mattress, blankets and cute pillows, equipped with the camping essentials such as a battery-operated torch and a snugly safari soft toy.
The set-up is great for encouraging creativity and imagination and instilling a sense of adventure, all of which contribute to an unforgettable stay in this family-friendly hotel. It is just like regular camping, without having to brave the elements of the outdoors! It's safe and fun for children between the ages of 2 and 12 years.
*Please request upon booking.