Natural Selection launches the ultimate Namibia flying safari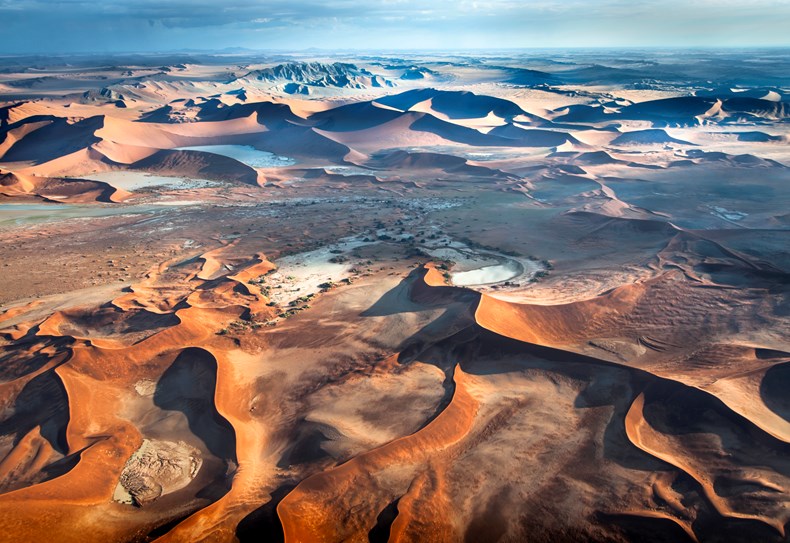 New for 2020, Natural Selection will be launching scheduled flying safaris to Namibia. The six-night journeys will offer guests a weekly departure every Sunday to experience this extraordinary landscape from the skies. Guests will stay at Natural Selection's award-winning, eco-conscious safari camps and discover the fauna, flora and culture of Namibia with Natural Selection's expert guides.
In order to give guests this aerial perspective, Natural Selection will launch their new Namibia flying safaris on March 1st 2020. The six-night safaris will depart every Sunday from Windhoek with two nights at Kwessi Dunes, two nights at Hoanib Valley Camp and two nights at Shipwreck Lodge.
For those short on time, the safari ends with a flight back to Windhoek, crossing the Kaokoland. For those with more time, a last two nights can be added at Safarihoek in Etosha Private Reserve.
Natural Selection are able to offer unbeatable value by combining their properties in all the key locations. Co-founder and Director of Sales and Marketing, Dave van Smeerdijk says, "We are excited to be offering this unique scheduled flying safari in 2020. Our safaris showcase the highlights of the Namib Desert: Sossusvlei, desert adapted elephant, rhino, giraffe and lion, a Himba cultural experience, and Shipwreck is the only lodge inside the Skeleton Coast Park with an easy add on to game rich Etosha. Our scheduled flying safaris are a cost effective way to see the country."
Furthermore, guests can rest assured that a safari with Natural Selection is all about doing good. 1.5% of the price of the new Namibia Flying Safari goes straight to conservation projects and the company believes that conservation, when done well, is a key driver in conservation on the continent. Since their inception, Natural Selection has donated over US$ 170,000 to conservation in Namibia, from projects ranging to anti-poaching in Etosha and children's education in Windhoek.
For more information please contact [email protected]