Moonraker Ridge, a rewarding trail run through nature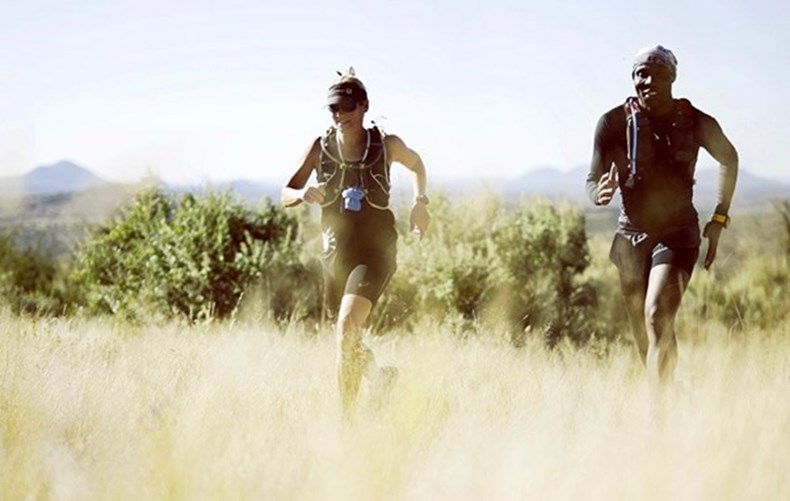 Are you up for a relaxed yet challenging trail run in the Auas Mountains just outside Windhoek? Gondwana Collection Namibia and Moonraker Outdoor Adventure Rest camp are joining hands to invite runners to the first Gondwana Moonraker Ridge Trail Run on 17 September 2022.
And believe it or not, this event is not only about running. Bring family and friends along to this enchanting down-to-earth adventure camp surrounded by a 2000-hectare nature reserve, where humans, animals and nature exist in harmonious synergy. While you are busy running, your family might enjoy a stroll to the farmyard to meet the friendly contingent of animals.
The routes of 20, 10 or 5km lead through riverbeds, valleys, and hills in the beautiful scenery of the African bush. The rugged terrain is challenging and includes jeep tracks, single tracks, and even raw terrain (i.e., no track). Routes will be clearly marked with directional signage, bunting, ribbons or ground markings, and route maps will be provided prior to the event.
Attractive prizes in the form of value vouchers sponsored by Gondwana and partners await the three best finishers in each running category.
For detailed information on the Gondwana Moonraker Ridge Trail Run, please click here.
Join the race
Mark 17 September in your calendar and register for the race. The event is open to all runners, who would like to join a 20, 10 or 5km race.
Registration starts on 20 July 2022; registration fee payable via PayToday. Spectators to the event will also need to secure a pass to ensure that the capacity of the property is not overreached. The registration closes on 13 September 2022. Terms and conditions apply. Please find detailed information here. 
Lace up your running shoes and bring your family along for the Gondwana Moonraker Ridge Trail Run.
Where is the Moonraker Outdoor Adventure rest camp situated?
Moonraker is situated 20 km east of Windhoek at the foot of the scenic Auas Mountain Range. Drive from Windhoek on the B6 towards the Hosea Kutako International Airport and turn right just in front of the roadblock. Cross the railway tracks and follow the signage that will lead you to Moonraker. You will need about half an hour for the route.
For more info please contact [email protected]
To enter the trail run, click here https://site.paytoday.com.na/moonraker-trail-run/