Meet the NEW Explorer II: The Safari Bag for Every Adventure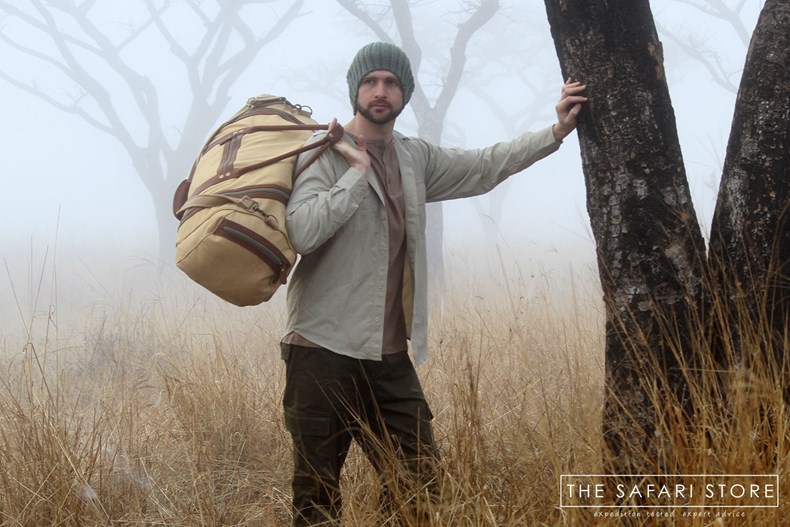 The Safari Store's bestselling safari bag has had an upgrade. With new features for strength and style, this classic canvas and leather holdall is just the bag to take to Africa. Soft, squashable, and strong, it was made to squeeze into bush planes, bump along in dusty open transfer vehicles, and travel Africa by your side.
The Rufiji Safari Explorer keeps getting better and better. Made from the same safari-grade canvas with its horseshoe-shaped zip, the Explorer II has a few added features to enhance the user experience in subtle, yet tangible, ways. Most notably, the Explorer II has full-leather handles and a leather pad on the shoulder strap – a touch of luxury you will actually feel when you travel. It also has extended leather detail on the body of the bag and an extra brass stud for added strength. All the features combine to make this bag Africa and adventure ready.
Some things have stayed the same, however. The Explorer II is also packaged in a re-usable drawstring bag as part of our 'say no to plastic' approach to business. It also comes with a free leather money clip.
Find out more about the Explorer II and get your next favourite travel bag here.