Mara Rianta Trust and Governors' Camp Build New Girls' Dormitory and Installs Reverse Osmosis at Mara Rianta School in Masai Mara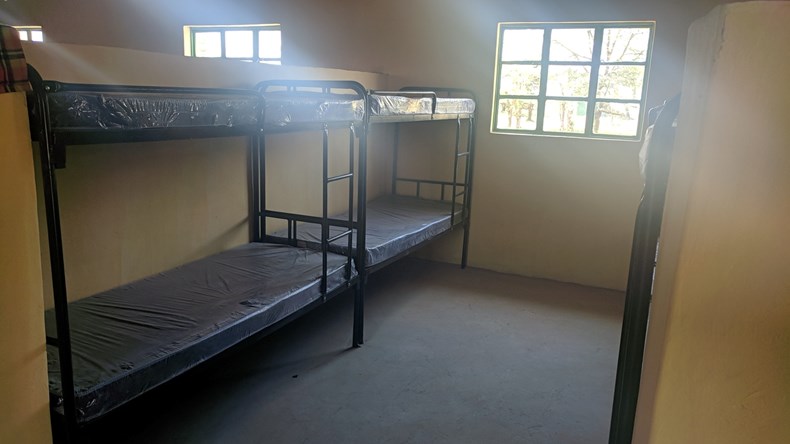 Working hand in hand with our community neighbours to support development and conservation efforts has been at the heart of what we do at Governors Camp for over 40 years. We are proud to announce that building of a dormitory for 160 girls at Mara Rianda Primary School is complete, and the 2019 school year will open with the new girl students moving in.
The dormitory was funded and constructed by The Mara Rianda Charitable Trust, run by our long-time friends and guests Richard and Pola Long and Nigel Hollingsworth, and closely supports by Governors' Camp. The project also wouldn't have been possible without the help of our guests. Inspired by the work being done many our guests contributed by "buying" beds and other supplies for the dormitory.
Governors' Camp has also funded and overseen the installation of Reverse Osmosis water systems for providing purified drinking water to the students and staff of the school.
The dormitory represents a fantastic means of securing education and a bright future for many girls within the community. The Mara Rianta Trust also sponsors bursaries for bright students whose families lack the means of affording their education. 12-14 new bursaries are awarded every year, and will assist a child through their entire education.
We would like to say a huge thank you to Richard, Pola and Nigel for their continuing and invaluable work in the area.
For further information about the projects supported in the Mara Rianda community and opportunities for contribution and involvement, please contact us at [email protected]