Malawian Style Photographic Safari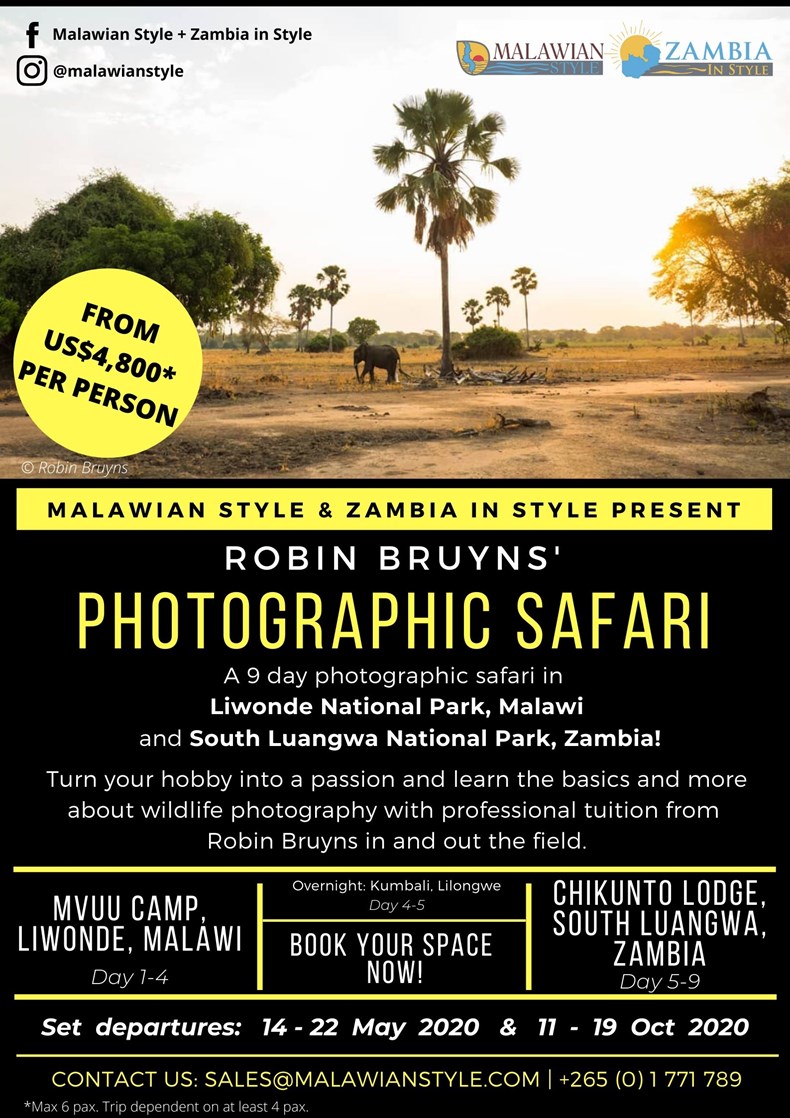 For the first time we are offering set departure guided photographic safaris with tuition from celebrated photographer Robin Bruyns. 
A 9-day photographic safari in Liwonde National Park, Malawi and South Luangwa National Park, Zambia! 
Turn your hobby into a passion and learn the basics and more about wildlife photography with professional tuition in the classroom and out in the field. Discover the beauty of Liwonde National Park and South Luangwa National park and their wild inhabitants from the black rhinos, cheetah and elephants in Liwonde to the big cats and wild dogs in South Luwangwa!
This safari has set departures: 14 May 2020 – 22 May 2020 & 11 Oct 2020 – 19 Oct 2020.
Please contact us for more information.