Livingstone Island Finally Has Her Own Website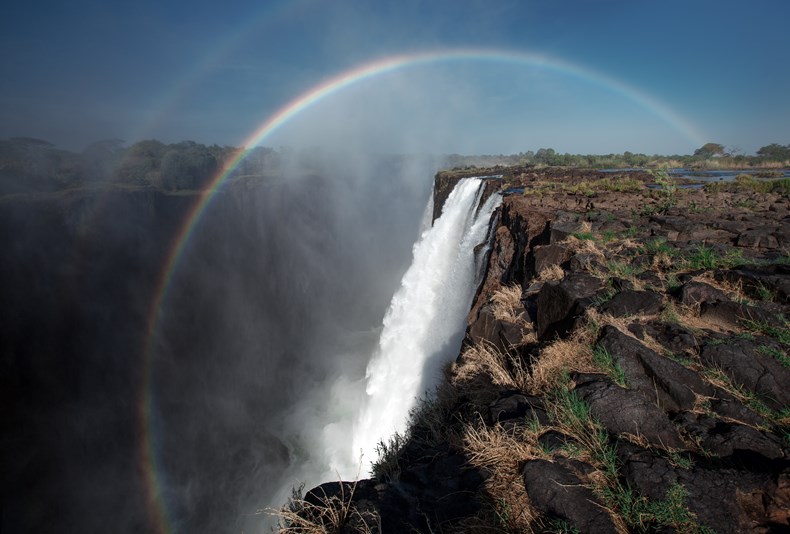 Devil's Pool is the black dragon of the Tongabezi family. With a reputation for being an ultimate bucket list experience for thrill-seekers, this naturally occurring rock pool sits on the very edge of Victoria Falls and has become a rock star in Zambian adventure activities.
Never mind that a lot of the swimmers we get are grandparents or that our guides take a dip in the pool multiple times a day, Devil's Pool sounds dangerous and cool, and here lies its attraction. 
Livingstone Island, on the other hand, is a unicorn. Family friendly in every way, Livingstone Island is literally all rainbows and happiness: the spray from the millions of liters of water turns the island into a magical rainforest. Guests can follow in the footsteps of Dr. David Livingstone to the very edge of the waterfall, learn about the island's history, and finally enjoy a 5-star gourmet meal prepared on the island itself. Depending on the time of year, they can choose whether to take a dip in Devil's or Angel's Pool, but this is not a necessary part of the Livingstone Island experience. 
So, although both adventures are technically the same and sit on the brink of the very same Natural Wonder, our own Victoria Falls (or Mosi oa Tunya), each is obviously designed to appeal to a different crowd. To recognize this, we have created an entirely new website for the Livingstone Island experience. Devilspool.net is still alive and kicking, but now Livingstone Island has her chance to shine, a little way away from her crazier sidekick. Take a look at https://livingstoneisland.com/