Launching: Deeper discoveries in the Congo Basin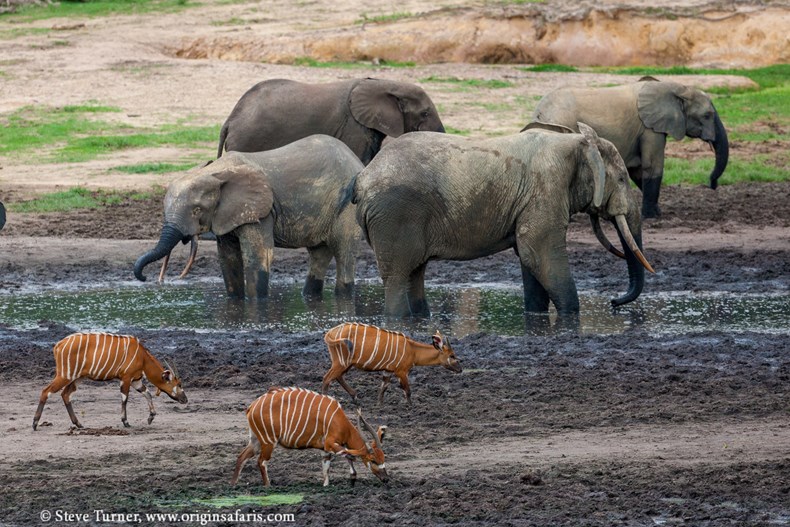 Launching 3rd January 2019
Effective from January 2019, CONGO CONSERVATION COMPANY, who has pioneered tourism in the Congo Basin, expands beyond ODZALA DISCOVERY CAMPS in the Republic of the Congo, to partner with SANGHA LODGE adjoining CAR's Dzanga-Sangha National Park. This partnership, together with the new access route directly from Odzala to Sangha, will turn one of the most inaccessible and untouched corners of Africa into a viable tourism destination for conscientious travellers. 
The Republic of the Congo and Central African Republic, both former French colonies, are 2 of the 6 countries across which the Congo Basin expands. Second in size to the mighty Amazon, the forests of the Congo Basin contain the greatest number of mammals, primates - including the endangered western lowland gorillas - birds, amphibians, fish and swallowtail butterflies in Africa. More than 1,000 species of bird can be found here. The basin is a total of 3.7 million km2 and is home to some of the largest undisturbed stands of tropical rainforest on the planet, in addition to large wetlands.
Connecting two of the most iconic locations - Odzala-Kokoua and Dzanga-Sangha National Parks - within this rainforest wilderness offers the most exciting opportunity to discover a part of Africa in a truly pioneering way. CONGO CONSERVATION COMPANY has created a safe and easy access route between Odzala and Sangha. Every traveller who joins one of these Discoveries makes a significant contribution to the long-term conservation and community sustainability of this vulnerable region.
This is no longer the 'Heart of Darkness'. 
This is Africa unmasked, beautiful and powerful. 
This is the most exciting destination in which to pioneer tourism. 
This is CONGO CONSERVATION COMPANY waiting for you to discover the most remarkable and unspoilt natural wonders of the continent.
For more details, rates, images and a catch-up chat please do not hesitate to contact the Classic Portfolio team: [email protected]