Latitude Hotel Group extends its partnership with specialist representation company, Small World Marketing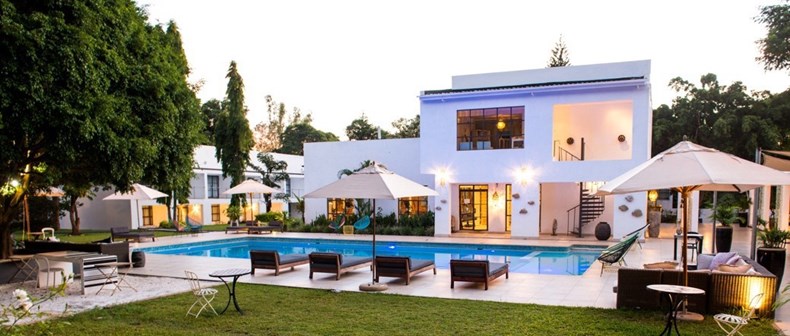 Small World Marketing is thrilled to announce it will be undertaking the Sales & Marketing for Latitude Hotel Group, broadening its responsibilities, having been the company's PR agency for the last 18 months.
Through successfully positioning Latitude to the press and media, Small World Marketing (SWM) has developed a depth of knowledge about Latitude's unique brand: a sleek, stylish boutique city hotel, with values of sustainability and local influence at its core.
As one of the leading Sales representation companies, specialising in Africa, SWM is well-placed to capitalise on its wealth and experience with the trade; marrying this with its understanding of Latitude's compelling offering, to both leisure and business travellers. The extension of the partnership allows for a cohesive approach to the entire PR, Marketing and Sales mix at an important time for the hotel group, with ambitious expansion plans, including the launch of Latitude 0 in Kampala this summer.
"The team at Small World Marketing has really understood what Latitude is all about since we started working with them last year. They show an inherent appreciation & synergy with our brand and ethos, and what marks us apart – and they've added a lot of value to our PR work, including expanding our CSR agenda. We're delighted to be extending our relationship and look forward to our increased collaboration" notes Nicholas Best, Group Commercial Director for Latitude.
Anita Powell, owner of Small World Marketing expressed: "We are looking forward to expanding our partnership with Latitude Hotels Group. Latitude provides a vibrant boutique city hotel experience and is an excellent and exciting addition to our client base in terms of Sales and Marketing".