Khwai Expeditions Camp - Supporting Local, Supporting Botswana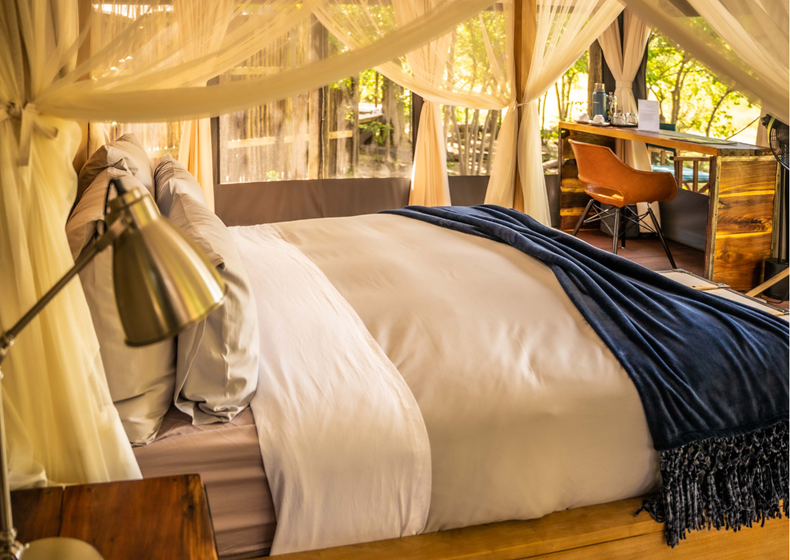 Learn how Khwai Expeditions Camp is supporting locally made products in Botswana.
Khwai Expeditions Camp is a six-tented luxury camp located between the Moremi Game Reserve and Chobe National Park. The lodge is ideally situated facing a beautiful lagoon which offers pristine views and wildlife sightings. Khwai Expeditions Camp is a proudly 100% Botswana citizen-owned Camp, with Matshidiso (Tshidi) Stiekema at the helm.
The camp is very supportive of local products and suppliers and is intentional about sourcing local goods and services from communities throughout Botswana.
More information in link below