Ker & Downey Botswana appoint specialist representation company, Small World Marketing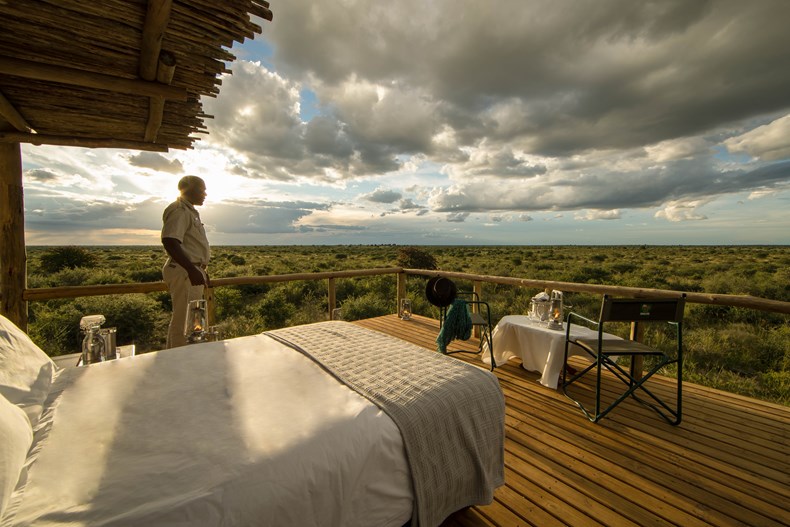 Small World Marketing (SWM) have been appointed to represent Ker & Downey Botswana (KDB) in the UK market, further enriching its portfolio of exclusive properties in Africa with this exceptional addition.
Ker & Downey Botswana have been luxury safari pioneers since 1968 and have a compelling safari offering across five camps in prime locations across the Okavango Delta (Kanana and Shinde/Shinde Enclave), Moremi Wildlife Reserve (Okuti) and the Central Kalahari (Dinaka).  Footsteps camp, also in the Okavango, is a unique offering for families and walking safari enthusiasts. KDB places equal importance on providing guests with the highest quality wildlife and adventure safari experience whilst honouring the delicate natural conditions of its environments and fostering the economic and social development of the local communities and of Botswana at large.
"This new partnership with Small World Marketing comes at an exciting time in KDB's history.  Having almost completed our camp renovation project, we have a fresh new offering for the SWM team to promote. As one of the UK's leading representation companies, specialising in Africa, SWM is well-placed to capitalise on its wealth and experience with the trade; marrying this with a clear understanding of what KDB offers the discerning safari traveller and the ways in which it is distinctive." commented Francesca Hird, Managing Director of KDB.
Anita Powell, owner of SWM stated: "We are thrilled to be working with Fran and the team to promote this exceptional company within the UK. With an esteemed heritage spanning five decades, KDB inherently knows what makes for gold-standard safari experience, yet at the same time they are ambitious and progressive. It is a real privilege to be representing them."