Join the Lewa-Borana Landscape Game Count safari in Kenya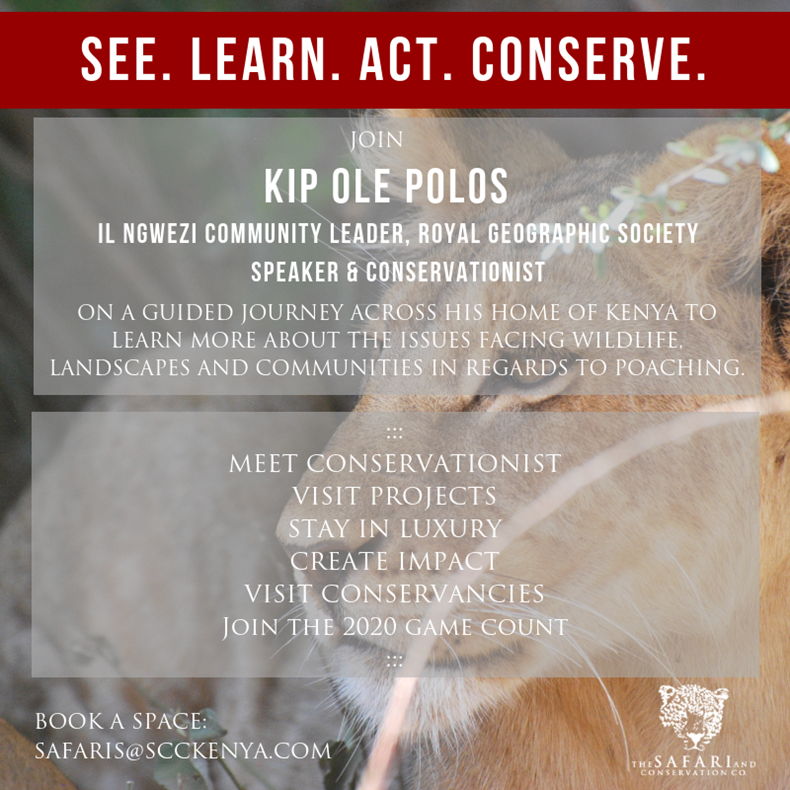 The Safari & Conservation Company (SCC) is partnering again with the Lewa-Borana Landscape to create a special safari around the 2020 Game Count. This safari is taking place in February. This safari is taking place in February 2020 and includes The Emakoko, Borana Lodge, Lewa Wilderness, Saruni Mara and Manda Bay. 
In 2019, we took guests on safari across Kenya and focused especially on the Lewa Conservancy Game Count. In 2020, we look forward to focusing on Borana Conservancy and conservation projects across Kenya, such as a visit to Mara Elephant Project, Lewa Conservancy HQ and Sheldrick Wildlife Trust in Nairobi.
The trip will be guided and hosted by Kip Ole Polos – a Royal Geographic Society speaker and Community Elder – his knowledge of wildlife and conservation efforts in the area is unsurpassable.
This safari is open to all international travel suppliers worldwide and is commissionable at 20%. Please get in touch for safari information and costs, get in touch: [email protected].