Jenman African Safaris: Can Zimbabwe Truly Deliver? An Innovative 'Webinar Workshop'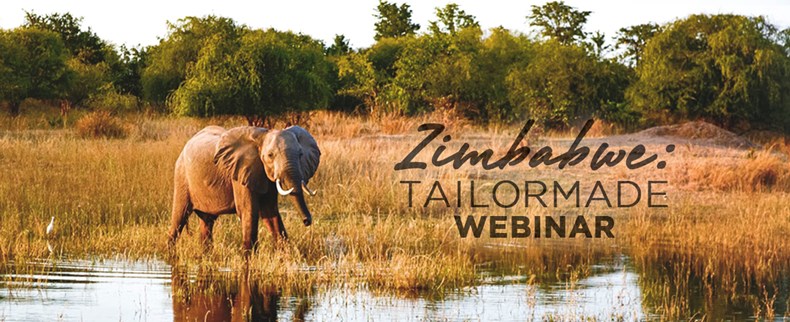 Getting to know the ins and outs of Zimbabwe's multitude of offerings is too often watered down with concerns and "what if's" - making it so much easier to just pick another destination. But Zimbabwe truly has so much to offer, you just need to be tuned in to the right sources of information and connect with the people in the know.
Jenman African Safaris is hosting a webinar with a focus on travel to Zimbabwe. We believe that when it comes to tailor-made travel experiences, the most successful results come from agents and safari specialists who hear each other's concerns to create the best possible holiday for their clients. For us, it's a relationship based on trust, intuition and always going the extra mile. In the webinar, we'll show you how just how we do that. We'll answer some of the tough questions ranging from currencies on the ground to safety. As well as ones like "where can I truly send my guests in order for them to have an insightful holiday, yet have their trip make the most positive impact on the local communities? How can I be sure that the money I spend goes to the people in need?"
While there are other destinations in Southern Africa offering wild open spaces and fascinating wildlife, Zimbabwe has something that they don't have: Zimbabweans, with their resilient spirit, incredible hospitality, and unique charm. From new lodges popping up in Vic Falls and Hwange National Park, to new restaurants and exciting unique experiences. Then, what about the thrilling remoteness of Mana Pools and the inspirational and touching wilderness of Gonarezhou? Or the bizarre balancing granite rocks of the Matobo? The list is long... 
Be bold and get in ahead of your competitors in the travel sphere, be the first to offer your clients an authentic African safari and cultural experience in Zimbabwe. When it comes to the finer details, we've got that completely covered - together we can create an incredibly satisfying holiday for your client. Find out how by signing up for our webinar. 
Tuesday 29 October 2019
14:00  -  UK
15:00  -  Europe
15:00  -  Southern Africa
16:00  -  East Africa