Introducing the ResRequest Web Series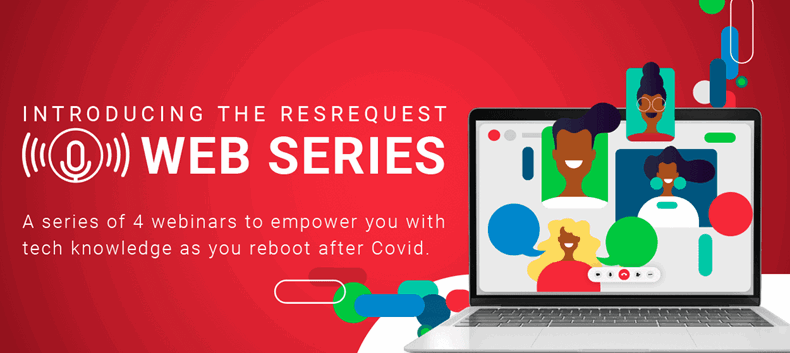 We are excited to introduce you to our ResRequest Web Series. The web series is a series of four, one-hour webinars. Webinars consist of hot topics and great panellists, to provide you with tools to help you prepare for the tourism reboot. 

Here are the four topics you can look forward to during the course of the web series.
Data-driven decisions in a rebooting market
Do you want to increase your revenues? If you are a lodge owner or responsible for sales and revenues, this webinar is designed for you.
15 September 2021

14h00 SAST

Mike Coppinger, Tom & Kate Imrie (Pomerol Partners), Albert Smith
The market's transitioning, time to revive your online sales strategies
Travel is opening up, it's time to reopen your online sales channels. If you drive sales for your lodge, this webinar will highlight actions you should be taking for increased sales.
22 September 2021

14h00 SAST

Ntando Bhengu, Nicole Kanz (StepOne)
Efficiencies that will take your business to the next level
Automations, shortcuts and contactless engagement help operational efficiency. If you are responsible for ops at head office or front desk, register to find out more about these tools.
29 September 2021

14h00 SAST

Angie Robinson, Jill Bennett-Howes
The trilogy all hoteliers should consider
Interfacing to POS, managing your stock and posting to accounts can be simple. This webinar is ideal for you if you are responsible for accounts or F&B at the lodge.
06 October 2021

14h00 SAST

Albert Smith, Belinda Blakeman, Anna Groenewald (TallOrder)