Into the Unknown: Expedition-Testing in the Okavango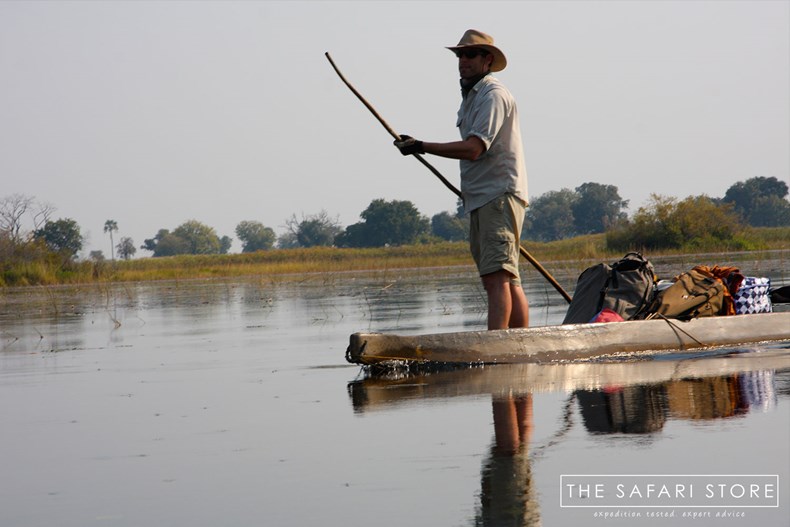 Five explorers poled their own mekoros through a watery maze of channels in the Okavango Delta - and put their gear through its paces at the same time. As part of The Safari Store's expedition-testing ethos, this adventure into the Okavango was to test the strength and efficacy of our fabrics, design, and technology in extreme African conditions.
Fully-appraised of the lack of emergency medical support and putting full faith into local knowledge for their route, the team of expedition testers set off into the unparalleled Delta wilderness of hippo paths and reeds. In two dugout canoes, the team encountered hippos, crocodiles, elephants, and other game as they followed their course. Over seven days, they camped on islands, portaged shallows, and measured their days by the sound of their poles in the clear waters of the Delta. 
To read the full adventure story, click here: https://www.thesafaristore.com/en/stories/okavango-delta-expedition
To read our Botswana travel tips and to shop the Okavango Expedition range of gear, click here https://www.thesafaristore.com/en/expedition-tested-okavango and e-mail [email protected] to find out about our Atta member specials.