In the footsteps of the forest's gentle giants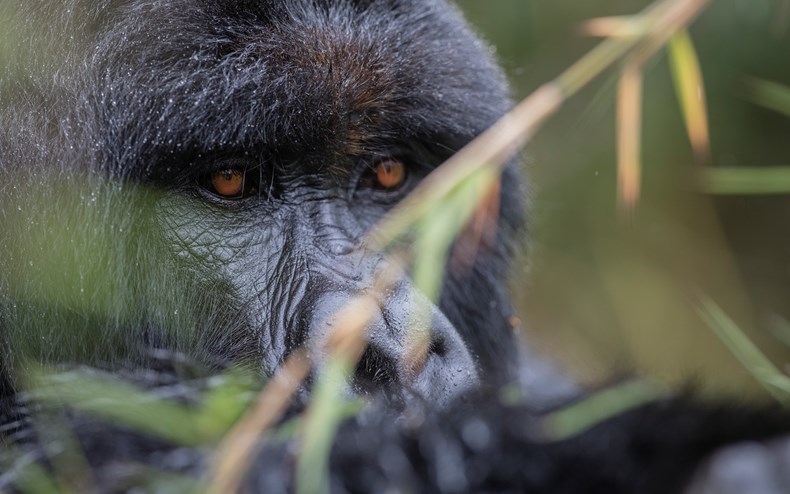 Deeply engaging experiences often require venturing off the beaten track – to journey into untouched places where the wilderness and wildlife allow you to regain your perspective and sense of belonging in the natural world. And few encounters can be as soul-restoring as gorilla-trekking in Rwanda's northwestern reaches.
The survival of endangered mountain gorillas has been a prominent environmental concern for decades. While they were once critically endangered – and expected to be extinct by the millennium – there is renewed hope since their numbers now exceed 1,000, and are still growing. Of these, more than a third find refuge on the slopes of the dramatic Virunga Mountains in Volcanoes National Park.
Set right on the edge of the park, Singita Volcanoes National Park (SVNP) is part of a commitment to support the Rwandan government in restoring more than 7,000 acres of land to increase the habitat of these peaceful animals through dedicated rehabilitation and reforestation initiatives. Opening in August 2019, Singita Kwitonda Lodge and Kataza House will put gorilla-trekking within easy reach, providing guests the opportunity to immerse themselves fully in this once-in-a-lifetime experience.
The entire guest experience at SVNP is designed to ensure a seamless journey, with comfort and ease offered at every turn. As the duration of treks vary, mealtimes are flexible and adapted to allow guests the freedom to schedule it to their own liking, at any time they wish.
The lodge's unique offering delivers a complete respite from modern life and the opportunity to rest, restore and revive.