How & Why We Travelled With Our Family During COVID-19 - From Royal Chundu to the USA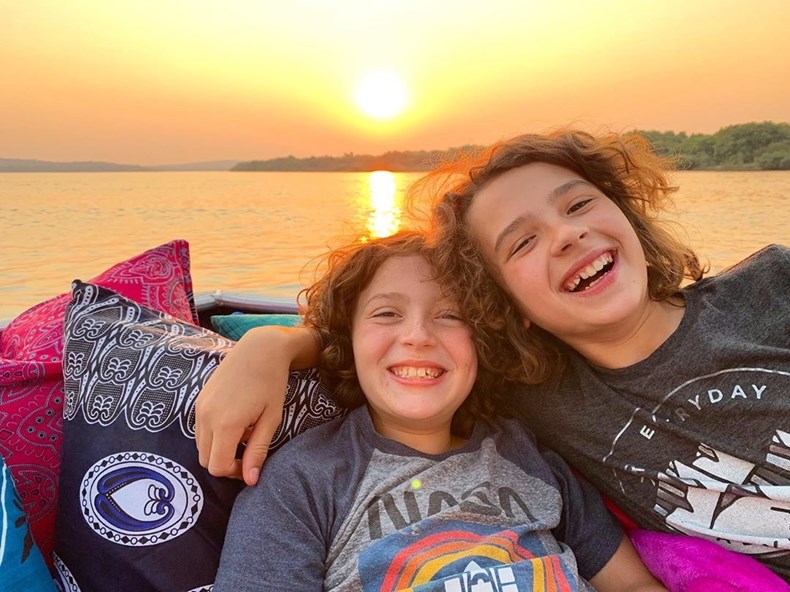 We have just completed our second transatlantic trip as a family – in this, travel in the time of Corona – journeying between Royal Chundu, Zambia, and the United States. And never have we ever… felt safer, more appreciated, more accommodated, and with so much extra space around us!
It's the kind of travel we've always dreamt of. The time to travel is now! If you feel ready and comfortable, everyone and everything is ready for you.
With all the precautions that have become part of our everyday lives now, and those taken by borders and authorities worldwide, airports are able to resume their excitement at being able to welcome travellers once again.
This month, we travelled as a family from Zambia to the USA after travelling through Zambia and Kenya. Our flight with Emirates was spacious, friendly and plain-sailing. Arriving in the States was a breeze, the easiest it has ever been, perhaps because airlines feel safe, with everyone flying required to have a negative PCR C-19 certificate.
But also because, as IATA just published, there is a 1 in 27 million chance of getting COVID-19 due to flying – very good odds. 
The protocols throughout Africa are a little different: sanitiser stations, temperature checks and wearing a mask are standard practices. It makes you feel safe and secure, but the beauty of Africa is in the natural remoteness of its top destinations.
After a year of being home-bound, the wider wilder world offers its allure in every small and big way. While over the last few months many of us have felt helpless to change the global situation, there is great power in your travels now – in helping to support people, through lodges that work to conserve the land and empower communities.
At Royal Chundu, as a completely community-stakeheld experience, we give travellers the chance to feel Africa in Africa.
We are built within our local communities and everything we do is to ensure that the power is in our people. The remoteness of our river and island provide not only peace of mind for those with travel concerns but a place to rejuvenate and soar again, anew. The added advantage is that we offer guests the opportunity to do their PCR tests at the lodge with results/certificate back in 24hrs – making us a convenient last stop for when you return home.
Why Zambia?
Zambia is open to all international travellers and is, as a country, an untouched opportunity of humble hospitality; with deeply layered cultures of 73 tribes all coming together as one Zambia, one nation; magnificent (bring the camera!) landscapes; a variety of experiences that are unparalleled: unique fauna, spectacular flora, feathered fabulousness, sweeping landscapes. From upper Zambezi to the lower Zambezi, from Kafue to Kasanka, from northern lakes to South Luangwa, the opportunities for travellers to experience truly unique adventures just lies waiting to be tapped.
Wide open, Zambia to Kenya to Rwanda… is wide open, with warmth, excitement and readiness to welcome you.