Happy Birthday Sabyinyo Silverback Lodge!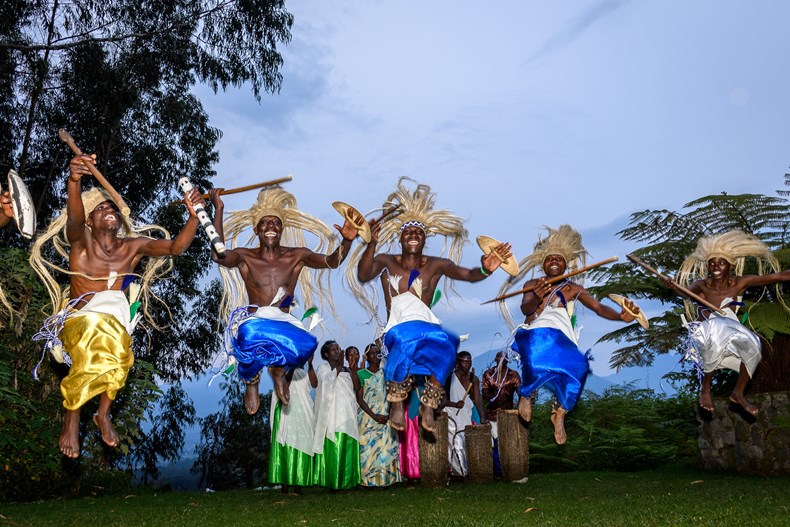 On the 21st July bottles of champagne were popped and happy cheers were shared as we celebrated Sabyinyo's 10th birthday anniversary.  Among guests to our intimate celebration were faces old and new - including Prosper the senior warden of the Volcanoes National Park, Sabyinyo's first lodge manager Nigel Arensen, Winnie and Veronica of the Dian Fossey Gorilla Fund, Felix of Gorilla Doctors and Musanze Governor Gatabazi.

Keynote guests were the SACOLA community chairman and board members.
In 2006 a vision turned into reality when an agreement was signed between Governors' Camp and representatives of the SACOLA community to build and manage Rwanda's first community-owned high-end lodge.
The concept was supported by the Rwanda Development Board, USAID and African Wildlife Foundation, as promoting the objectives of economic development for the area and conservation of the Park.

In 2008 the Lodge was officially opened by His Excellency Paul Kagame.

With the funds generated by the Lodge, which now total over $3.1 Million, the SACOLA community has made astounding achievements uplifting and improving their quality of life.
Achievements include
Connecting 5800 households to electricity

Building 59 classrooms

Supplying 62 school computers

Building a health centre

Paying school fees and health insurance for the poorest

Constructing12kms of roads

Building/upgrading houses for the poorest

Building community water systems

Cows and livestock donations

Assisting countless families with starting various micro-enterprises.
For 10 years Sabyinyo Silverback Lodge has changed the lives of countless people - for both guests who have experienced the wonders Rwanda has to offer, and community living in the surrounding areas.

It is something we are very proud of.

Happy birthday Sabyinyo!