Governors' Il Moran Camp Has a Stunning New Look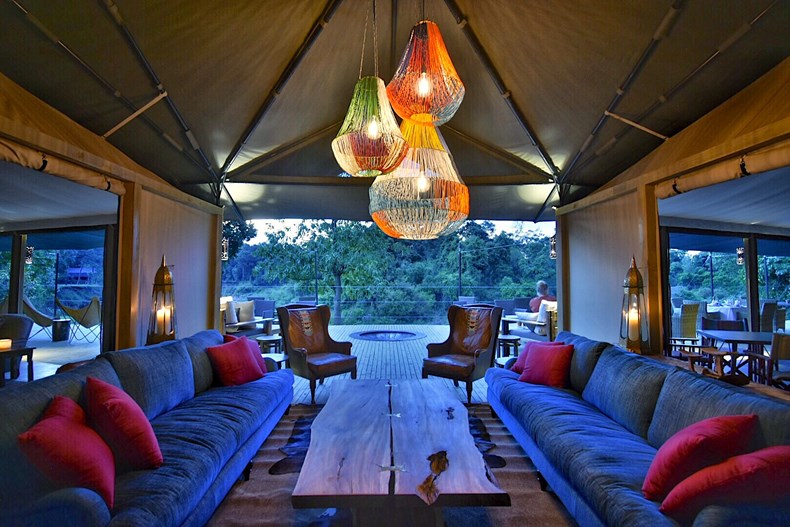 We are thrilled to unveil the new and stunning look of our Il Moran Camp! Extensive upgrade work over October and November has catapulted Il Moran Camp into a new league of luxury tented accommodation - it is perfect for those looking for the best accommodation in the best wildlife location in the Masai Mara.

A beautiful new and large mess tent has been created right on the edge of the Mara River with a bird's eye-view of the game below. Sitting on a raised decked platform, the new space is stunning with romantic lighting, oversized couches and an open fire pit on the veranda deck. Deep reds and royal blues blend with Indian brass, cowhides and bold contrasting patterns and colours. A brightly beaded centrepiece chandelier adds to an eclectic mix of safari chic and understated luxury.

All guest tents were refurbished in Phase 1 of the upgrade earlier in the year, with new soft furnishings of muted earthy tones and Swahili-style fabrics and all new linens. All floors were resurfaced with a contemporary micro-topping finish, and a welcoming lounge-seat built on each veranda invites guests to sit outside and enjoy the Mara bush surroundings.

We've kept Il Moran Camp small and intimate with just ten tents making this camp the perfect choice for honeymooners, couples and small traveling groups. We only ever allocate 4 guests per game drive vehicle in our brand new fleet of Toyota Landcruisers, therefore you have the full focus and attention of your guide, who also remains with you throughout your trip. For larger groups, 6-seater Landcruisers are also available. 
Please follow these links to our updated Il Moran Camp Image Library and iBrochure