Gifts for the Africa and adventure traveller this festive season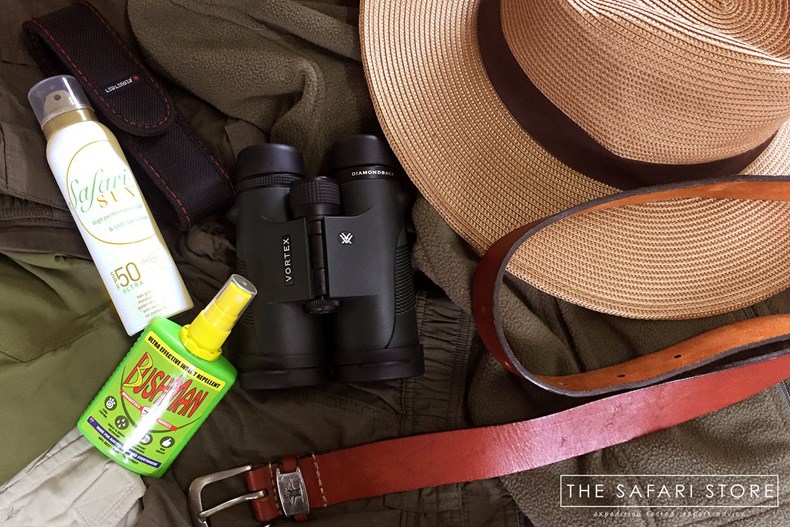 A new year of safari lies ahead in 2019 and the festive season is a great chance to give safari-inspired gifts and essentials to family, friends, and clients. From clothing in technical fabrics and versatile luggage for every adventurer to adventure accessories, you will find no shortage of gift inspiration and avoid congested malls at The Safari Store.
Holiday shopping is easy with The Safari Store's essential and luxury items for men, women, and children. For African travellers, give the gift of a safari essential with our range of clothing; soft and squashable luggage and bags; binoculars; sun and insect protection. Whether for a loved one or to show appreciation to a client, these are the kinds of unforgettable gifts that truly make their mark on adventures. Download our safari packing list for gift inspiration here: https://www.thesafaristore.com/en/help/packing-list
For big and small gifts, explore the aisles of our online store to find the perfect fit and avoid the rush these holidays. From safari-inspired jewellery to watches, torches, multi-tools, and travel accessories, there's something to suit every traveller and outdoorsman and woman in our selection of items. Visit www.thesafaristore.com to explore the range.
Sign up to our newsletter to get the best safari gift inspiration sent to your inbox this festive season by clicking here: http://eepurl.com/cVPLFb