Gear up for Safari in 2020 with The Safari Store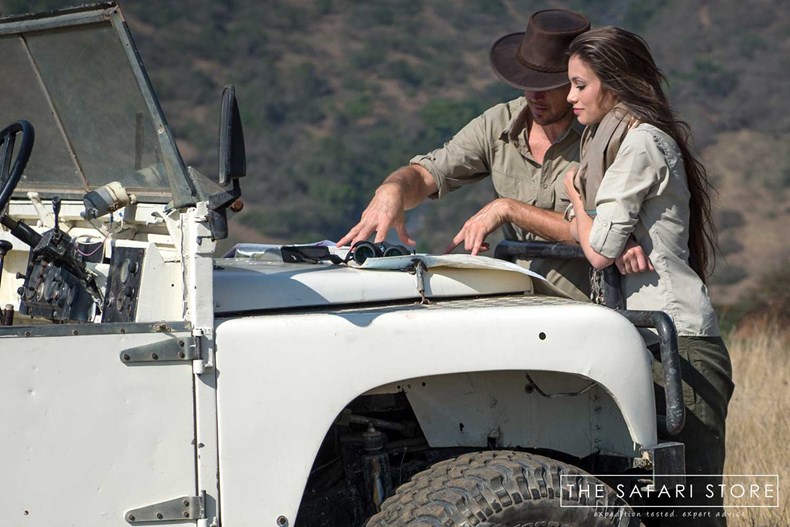 Whether you are planning your own trip to Africa or tailoring a dream safari for your clients, the right clothing, luggage, and gear makes a difference to African travel experiences. The Safari Store has been creating made-for-purpose specialist safari apparel for more than ten years and are excited to assist 2020's safari travellers as they pack for their adventures.
At The Safari Store, we are driven by our clients' best experiences of Africa. What to pack for a safari plays an important role in this. In planning a safari, it means trustworthy, expert advice from seasoned safari-goers and the assurance of a comprehensive safari packing list to streamline travel preparations. From the luggage requirements for air transfers to the suitability of clothing to the African bush, our designs and technologies have been tested and trusted to provide stylish comfort and protective features for travellers.
We have some exciting new products in the pipeline – and some of our favourites are evolving too, all of which entrenches our offering of the best high-end safari goods on the market. Sign up to our newsletter to find out more as these are released.
Looking to enhance your offering to your clients by providing them with packing advice and an intuitive safari packing list? Our partner programme is a great way to earn commission as your clients shop for the safari essentials off the back of expert advice. With our new affiliate programme, your clients will also have your brand in mind throughout the shopping process. E-mail [email protected] for more information.