Fly with us again this winter from London Heathrow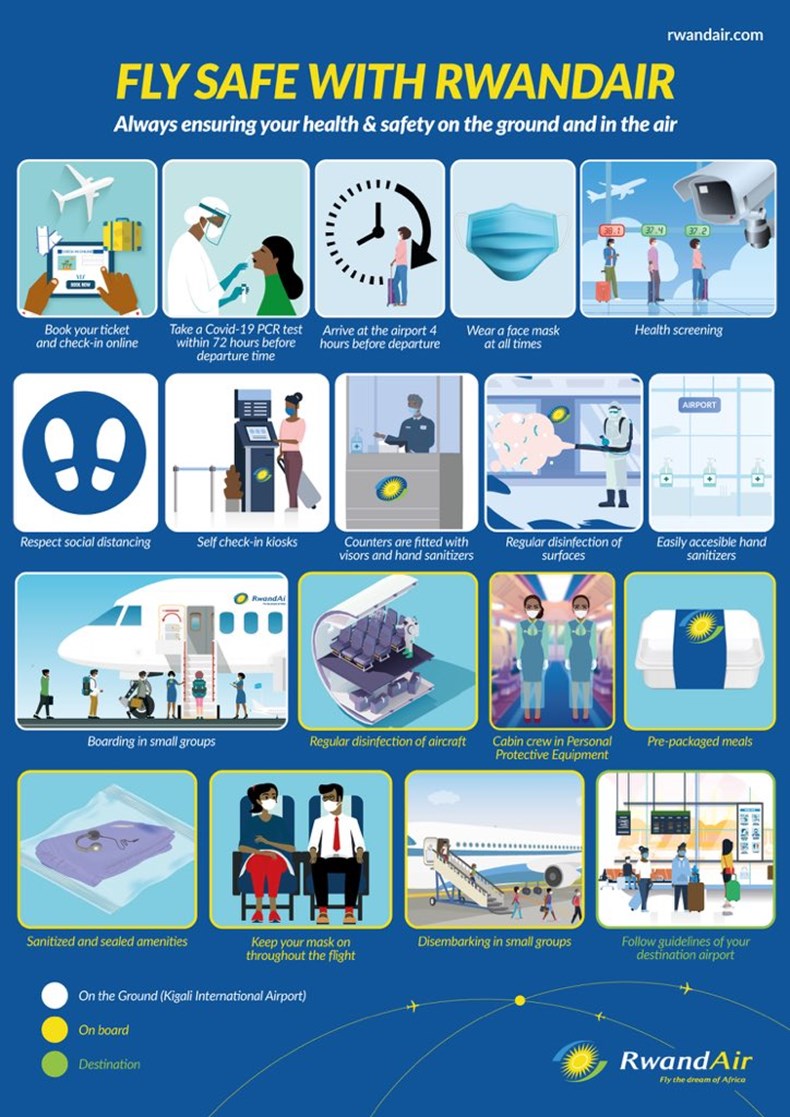 RwandAir will be resuming flights from London Heathrow Terminal 2 on 3rd October 2020.
You can plan your trip with confidence with options that offer the flexibility to fly with us when you're ready.
Check out this video to find out the measures in place at the Kigali International Airport and on board our aircraft to ensure the health & safety of our passengers & staff.
As RwandAir ramps up passenger flights, the airline will react quickly and responsibly to changing demand, as the world combats the coronavirus outbreak. Schedules will be kept under constant review to adapt to travel restrictions in different countries.
For bookings and enquiries please contact [email protected] or 01293874922