Flagship lodge at andBeyond Phinda Private Game Reserve gets a brand new look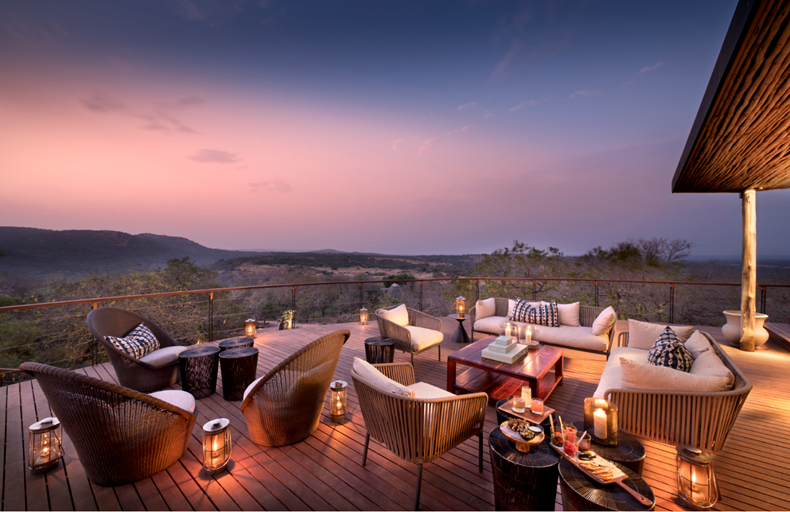 andBeyond Phinda Mountain Lodge has reopened with a brand new look. While the makeover draws inspiration mostly from the reserve's collection of rare Zulu beadwork, the introduction of blue to the colour theme also acknowledges the lodge's proximity to the Indian Ocean and nearby Sodwana Bay.
The deck of the lodge's guest area which has been extended, with an elevated walkway now linking it to a brand new rim-flow swimming pool, gym and massage sala. Clever use of space has even further enhanced the lodge's dramatic hilltop location, with subtle changes opening up the guest areas, particularly the new feature bar, which celebrates artisanal spirits and South African wines.
The elegant guest suites have also been updated, with the dividing wall removed to allow more light and create a pleasing flow to the space. A sunken lounge features a built-in sofa carefully positioned to maximise the view. Patterned, natural fabrics used for the curtains and headboards create a rich, sumptuous feel.