First Elephant Research Study in Akagera National Park Begins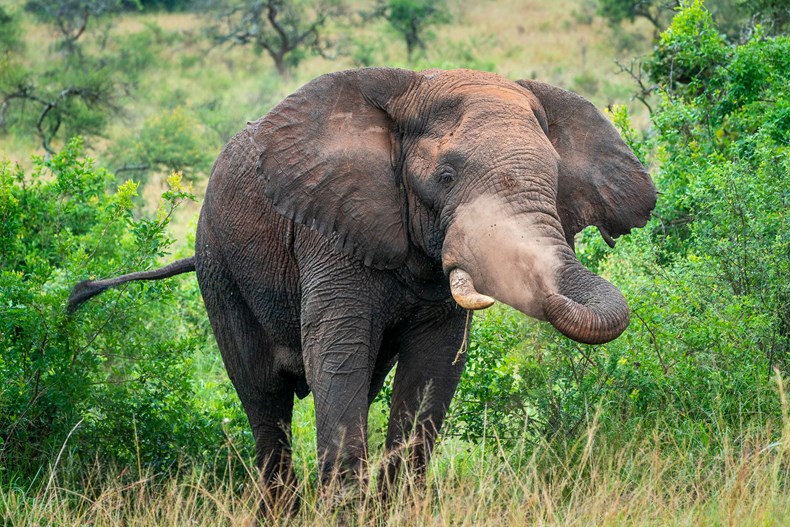 Wilderness Safaris, in partnership with African Parks, the Rwandan Development Board (RDB) and Wilderness Wildlife Trust (WWT), is facilitating the first elephant study in Akagera National Park. The research will provide valuable information about the Park's current elephant population and enhance its conservation.
"Having recently opened Magashi Camp in Akagera, we are proud to work with the Akagera Management Company (AMC, a joint partnership between African Parks and RDB) on this exciting project, which marks an important milestone in elephant research within the Park. It also demonstrates our long-term commitment to Akagera's ongoing biodiversity conservation", says Rob Baas, Wilderness Safaris Rwanda Operations Manager.
Conducted by University of Australia Zoology graduate Dr Tammie Matson, who has been studying African elephants in the Nyae Nyae Conservancy in Namibia since 2005, the study aims to understand and quantify the population of elephants in Akagera; focusing on individuals and families as a basis for their management and conservation, while building local capacity to conserve them.
In addition to partly funding the research through its non-profit partner the WWT, Wilderness Safaris will also provide accommodation and meals for Tammie and her family in December and January, when her research will bring her to the north of the Park near Magashi. The funding from WWT will be used for vehicle hire, fuel and salary for a local field assistant. In addition, the AMC will also provide logistical support and accommodation.