Ethiopian Transports COVID-19 Vaccines to African Countries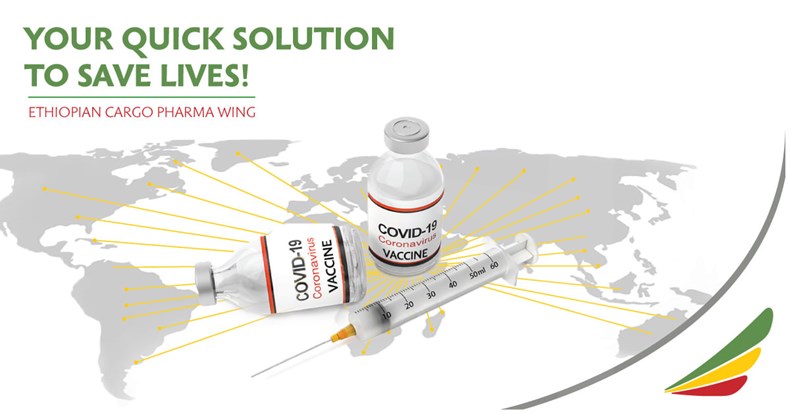 Ethiopian Airlines, is pleased to announce that it has operated COVID-19 vaccine delivery flights from Mumbai to Addis Ababa and from Beijing to Brazzaville. Ethiopian transported the first batch of coronavirus vaccines from Mumbai to Addis Ababa on 06 March 2021.
The airline continued to play its prominent role in the vaccine distribution and transported the vaccines from Beijing to Brazzaville via Addis Ababa on 10 March 2021.
Ethiopian is a major cargo partners of WHO, WFP, donor governments and philanthropists in facilitating the flow of essential medical supplies owing to the massive cargo facility including Pharma Wing, large and dedicated freighters and well trained manpower.