Elewana's Wildlife Warrior Program takes on Digital Literacy Training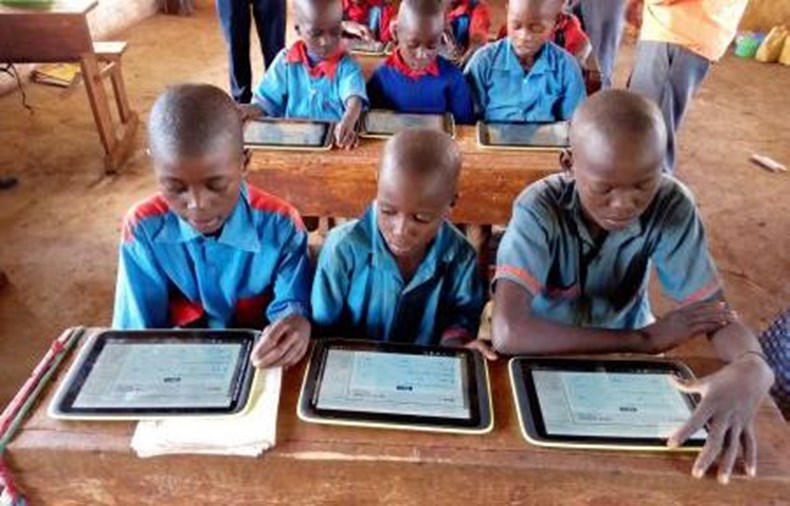 The Kenyan government distributed tablets, projectors, teacher's digital devices (TDD) and content access point (CAP) to public primary schools across the country under the Digital Literacy Program.
The aim of the program is to advance Information and Communication Technology in the schools, and is a great initiative from the Kenyan Ministry of Education.
The schools supported by Elewana Collection were amongst the schools that received these devices. Unfortunately problems on the ground include a lack of reliable power sources and internet connectivity. However these practical issues are not too difficult to solve – what Land & Life discovered however was that many children and most teaching staff had no background in technology and did not know how to operate the devices. Training had been provided in some places by the government but it had not reached all areas and many schools were left with devices they could not operate gathering dust in locked cupboards.
The program was first launched at Esiteti Primary in Amboseli, which provided an extension of the program to the other supported schools. To date the team has facilitated training of over 70 teachers and 367 students in 5 schools: Ololomei in the Mara, Kachiuru in Isiolo, Mwaroni in Diani, Ura Gate in Meru and Esiteti.  The program maximized reach particularly in Meru, where representatives from 7 other local schools neighboring Ura Gate Primary were invited to also take part. These schools included Kiumbe, Mauthini, Riamikuu, Ntoroni, Shin Yhun, Irereni and Kamarenge.
The training has left both the teachers and learners looking forward to their ICT lessons. Elewana's charitable arm, Land & Life will send a team to conduct post evaluations in the schools to help solve any technical challenges that might arise.