Elewana Tortilis Camp build new recycled playground at Esiteti Primary School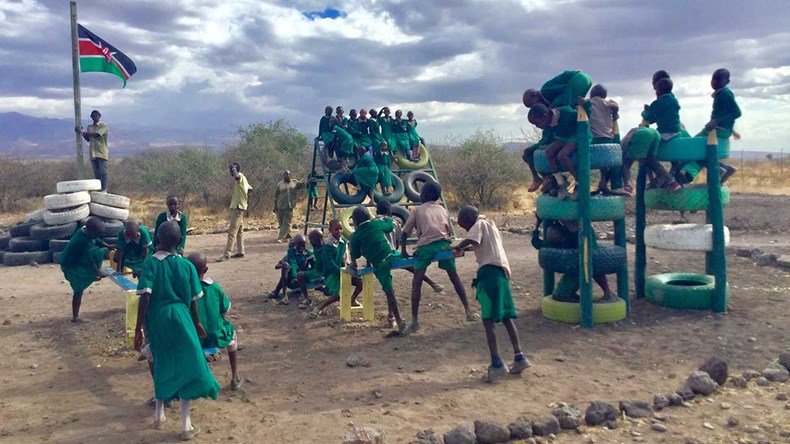 The school has received a generous donation from Afro Industrial Agencies LTD, one of Elewana's local suppliers, who have donated 24 litres of paint that has been used to bring colour to the new playground. The team at Elewana Tortilis Camp have been hard at work building a playground for the children, using old tires and fence posts but it is amazing what you can make with a bit of thought ....seems the kids are loving it so far - watch the video here.
Not only does this project enable the children to have more enjoyment in the coming years, it also ensures that the environment is kept clean by using discarded materials for a better cause, thereby contributing to the welfare of both the surroundings and the community, a concept the Elewana Collection believes strongly in.
Esiteti Primary School in Amboseli is an education centre for the local Masai community, located near Elewana Tortilis Camp Amboseli. The school caters for over 400 boys and girls and is supported by the Land & Life Foundation, who work alongside the Elewana Collection to ensure the local communities living nearby benefit from tourism.
Guests staying at Elewana Tortilis Camp are able to visit the children at Esiteti Primary School and can witness pure joy when break time comes and the kids use the new playground!