Elewana Elephant Pepper Camp is now offering Horse Back Safaris!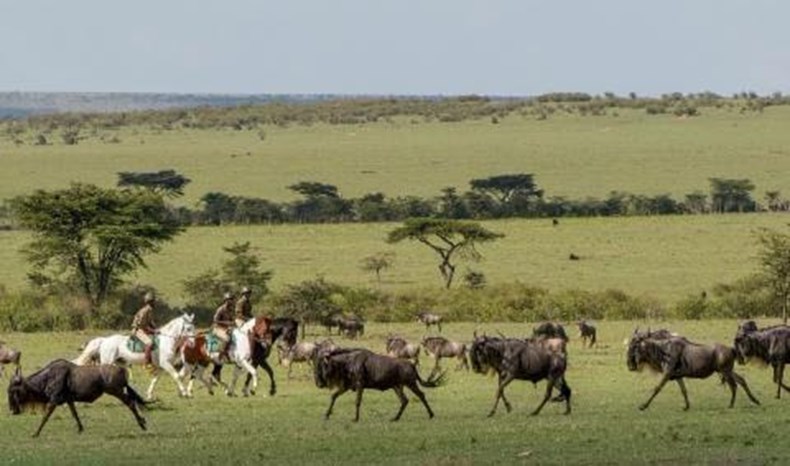 Come and experience horseback riding across the African plains!
The drive to Ride Kenya is approximately 30 to 45 minutes from Elewana Elephant Pepper Camp with a game drive en route.
Ride Kenya offer a two hour horse safari from a gentle walk to a canter, depending on equestrian skill with the minimum age being 14 years and is offered either in the morning or afternoon at an additional cost. All the equipment is provided, including hat, riding boots, jodhpurs.  They offer three different style of saddle from English, Trail or Western.
On arrival guests will receive an introduction briefing followed by a riding assessment in the paddock to check riding ability and it's a good opportunity for guests to familiarise themselves with the horse before heading out onto the open plains.  Each ride has 2 guides, one leading and the other at the rear.
There is no better way to experience the unique exhilaration of riding on the plains with a herd of zebra or a journey of giraffe and being one with nature